Tohru's Parents Are in the Spotlight in First Fruits Basket -prelude- Trailer
If you're excited about taking a trip back to spend some time with Tohru's parents, the Fruits Basket -prelude- anime special is just a couple months away. The theatrical premiere of the prequel episode is scheduled for February 18, 2022 in Japan, and we can now preview the emotional story in the first trailer.
There's also a new visual that shows Tohru having a wonderful time at the beach with her folks as a child.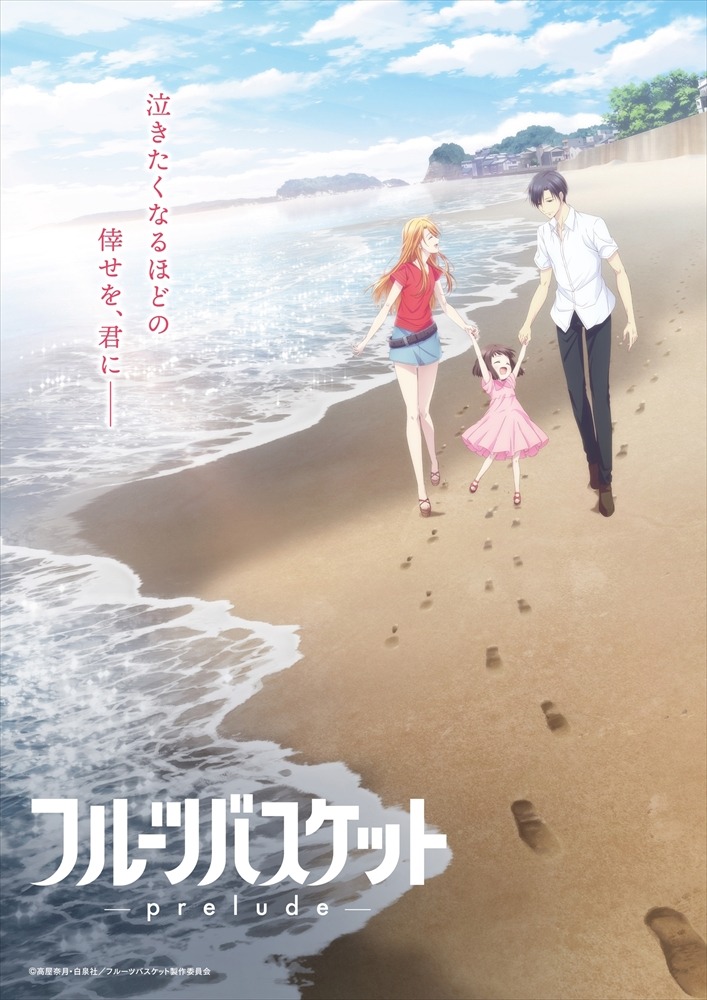 In addition to the prequel episode, theatrical showings will include a Fruits Basket digest running through the series, as well as a sequel story that centers on Tohru and Kyo. The Blu-ray collection will be out on the same day and available to purchase at Japanese theater shops.
Crunchyroll and Funimation streamed the new Fruits Basket anime as it aired. Here's the official synopsis:
Tohru Honda thought her life was headed for misfortune when a family tragedy left her living in a tent. When her small home is discovered by the mysterious Soma clan, she suddenly finds herself living with Yuki, Kyo, and Shigure Soma. But she quickly learns their family has a bizarre secret of their own: when hugged by the opposite sex, they turn into the animals of the Zodiac!
Via Crunchyroll