Makoto Shinkai Reveals New Anime Film Suzume no Tojimari
Makoto Shinkai planned to reveal the first details about his next anime film on December 15, and he delivered. A press conference is coming to the official Toho YouTube channel today, but ahead of that we have the unveiling of Suzume no Tojimari, a new movie that's currently lined up for a Fall 2022 premiere.
Suzume no Tojimari follows Suzume, a 17-year-old girl who lives in Kyushu and discovers a strange door with the help of a young man. Once that door is opened, more begin to appear across Japan, bringing bad fortune and disasters along with them. Now Suzume must race to close all of the doors found in abandoned buildings throughout Japan before it's too late.
The film is being written, directed, and produced by Makoto Shinkai (your name., Weathering With You), and features Masayoshi Tanaka from both films as returning character designer. Kenichi Tsuchiya (your name.) is animation director, Takumi Tanji (your name., The Garden of Words) is art director, and CoMix Wave Films is handling animation production.
Visual: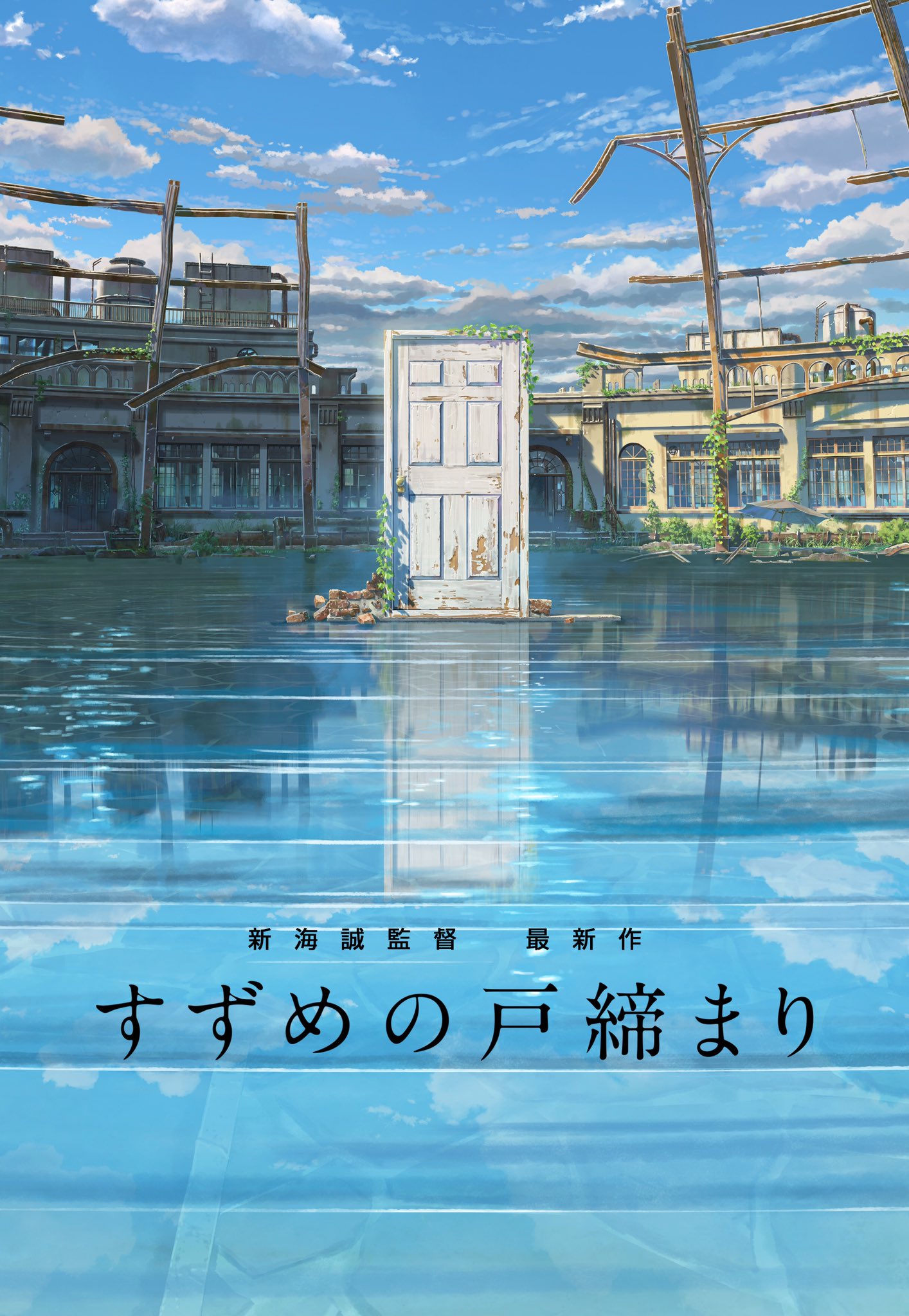 Stay tuned for more on this one!
Via Crunchyroll