Tasty Anime for When You've Got Those Thanksgiving Cravings
Whether your family is together or at a distance for Thanksgiving this year, we've all got food on the brain. (Not literally — at least, I hope not.) So as you're navigating those holiday cravings, why not feast your eyes on some food-centric anime and manga? These titles may end up making you hungrier with their delicious-looking art, so have a snack handy.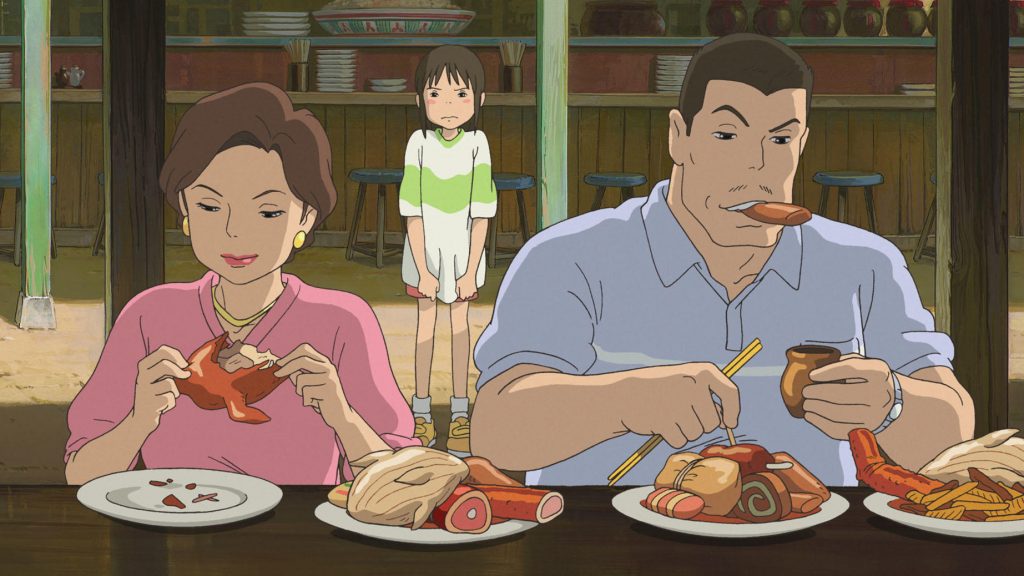 Look but don't touch! The legendary buffet of Spirited Away is famous for more than its selection of game birds and fancy meat dishes. Chihiro's parents land themselves (and Chihiro) in a heap of trouble when they gobble down food that isn't theirs. With her mom and dad now turned into pigs for their indiscretion, Chihiro takes up work at the bathhouse of the gods. With her real name held as collateral and the clock ticking, she has to figure out how to transform them back and get all of them home.
The modern classic features other visual feasts, too — especially when the bathhouse's workers ply the enigmatic No Face with a massive banquet. But for us humans at least, even at Thanksgiving, it's safest to leave these as feasts for the eyes.
There's nothing quite as comforting as pub food: a nice cold beer and warm fried snacks. When it comes to Japanese izakaya, there are certain dishes that reign supreme. What would happen if someone from the Middle Ages encountered these culinary wonders? It'd be as good as Thanksgiving!
The residents of Eiteriach, a fictional European city, are about to have their worlds completely rocked by karaage, sashimi, and other izakaya standards. Otherworldly Izakaya Nobu also includes informative tidbits on both German and Japanese cooking, so you can learn more about what the residents of Eiteriach might have eaten before. It's a tasty series, and one that has us wishing for some bite-sized fried chicken just thinking about it.
For most of us, Thanksgiving is an extra-special day to cook a delicious, unforgettable meal for our families. But for Shirou Emiya, that's Tuesday.
Today's Menu for the Emiya Family takes a softer approach to Fate/stay night's Grail Wars. The only battles happening here are fights for the best seat, as Emiya turns out delicious new dishes for his friends and their Heroic Spirits. It's got some tasty eye candy (of the food kind), and even cooking tips if you'd like to try taking some of Emiya's techniques to the kitchen yourself.
All this delicious food anime has us hungry. What are some of your favorite titles?
---
Otaku USA may earn a small commission on purchases made through links on this article.