[Review] The Tale of Genji: Dreams at Dawn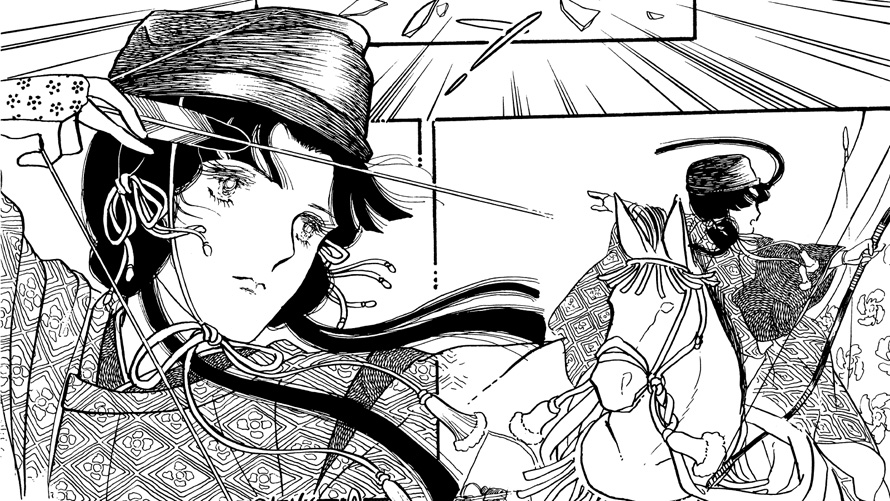 The Tale of Genji: © Waki Yamato / Kodansha Ltd.
Often called the world's first novel, the 11th-century romance The Tale of Genji is one of the founding works of Japanese literature. It's been adapted to manga many times, but The Tale of Genji: Dreams at Dawn, first published in the 1980s and 1990s, is widely considered to be the best. It's a thrill to see this lushly drawn shojo classic translated into English for the first time.
Hikaru "Shining" Genji is the son of the Emperor of Japan and a low-ranking concubine. Raised in court culture but not part of the line of succession, he becomes an imperial officer, but his real occupation is romancing one intriguing woman after another. In addition to being rich and cultured, Genji is super hot ("His black locks were so beautiful, my hands began to tremble as I cut them," says his barber), so he seldom has much trouble with seduction. His political marriage at age 12 to the perpetually annoyed Lady Aoi barely factors into his lifestyle of traveling the land, meeting lovely ladies, and talking romance with his horndog buddy To-No-Chujo. Through it all, his true love remains his not-much-older stepmother, Lady Fujitsubo—at least until he adopts a charming little girl called Murasaki and raises her to someday become his mistress. And so it goes in this feverish Heian Era soap opera.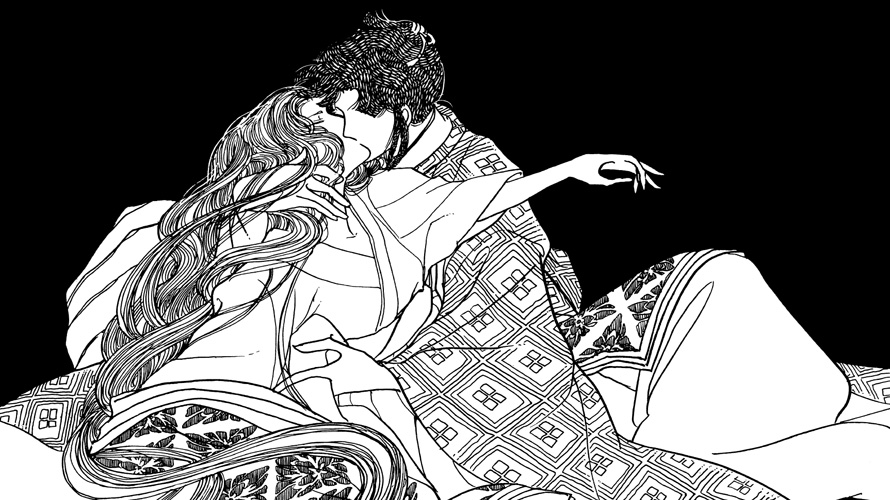 The Tale of Genji: © Waki Yamato / Kodansha Ltd.
Yamato leans in to the romance of the medieval setting, filling her pages with delicately inked drawings of flowing kimonos, flowering trees, prancing horses, and beautiful, limpid-eyed faces. The love scenes practically drown in cascades of hair and flower petals. Genji inhabits a world of impeccable taste where lords and ladies pass the time attending incense-smelling and flower-viewing parties, practicing calligraphy, playing music, and reciting poetry, much of it quoted in the manga. At the same time, it's a treacherous setting where court intrigue can be deadly and curses and ghosts are accepted as real.
Underneath all the pretty pictures, Yamato shows a strong command of storytelling. She manages to keep the many characters and their complex relationships clear (there are family trees and character bios in the back to help). She also does her best to minimize the creepiness of Genji's grooming of little 
Murasaki. In the Heian Era their relationship was so popular that the author of The Tale of Genji, a court lady whose personal name is unknown and would never have been widely used, has historically been called Murasaki Shikibu after her character. Nowadays it's one of the more off-putting elements of the novel, and Yamato tones it down by making Genji's initial interest strictly platonic.
It's rare for a comic-book adaptation of a novel to do justice to the original, but The Tale of Genji: Dreams at Dawn captures the elegant, suggestively erotic tone of Lady Shikibu's novel and her deftly written characters and set pieces. Whether or not the reader is familiar with the novel, this stylish retelling is a rich pleasure to pore over. Recommended.
publisher: Kodansha
story and art: Waki Yamato
rating: 12+
This story appears in the August 2019 issue of Otaku USA Magazine. Click here to get a print copy.