Sentai Filmworks Adds Rurouni Kenshin ~ New Kyoto Arc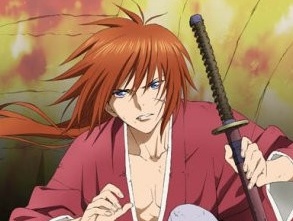 The latest anime acquisition out of Sentai Filmworks is Rurouni Kenshin ~ New Kyoto Arc, the new adaptation of Kenshin's most popular story arc. Current plans include releasing the OVA through digital outlets and on bilingual DVD and Blu-ray in 2013.
New Kyoto Arc is directed by Kazuhiro Furuhashi (You're Under Arrest, Getbackers), with writing from Mari Okada (Fractale, Hanasaku Iroha), character designs by Hiromitsu Hagiwara (Saint Beast), and music by Noriyuki Asakura.
The description from Sentai's press release:
Although she's only sixteen and looks even younger, Misao Makimachi is already a skilled and competent member of the Oniwabanshū ninja clan.  Which is a fortunate thing for Misao, as her onimitsu talents may be all that keeps her alive when a journey in search of the leader of the clan, Aoshi Shinomori, leads her instead into a face-to-face encounter with an even more dangerous man and a plot to overthrow the Meiji government!  Quickly enmeshed in the affairs of the legendary assassin Hitokiri Battōsai, now known as Kenshin Himura wielder of the reverse-blade sword, Misao finds herself pulled into the middle of a deadly intrigue against Makoto Shishio, who is orchestrating the conquest of all Japan, beginning with Kyoto!
---
Related Stories:
– Rurouni Kenshin Live-Action Review
– Rurouni Kenshin: Kyoto Inferno Review
– Rurouni Kenshin: The Legend Ends Review