Psychiatric Evaluation Ordered for Kyoto Animation Arson Suspect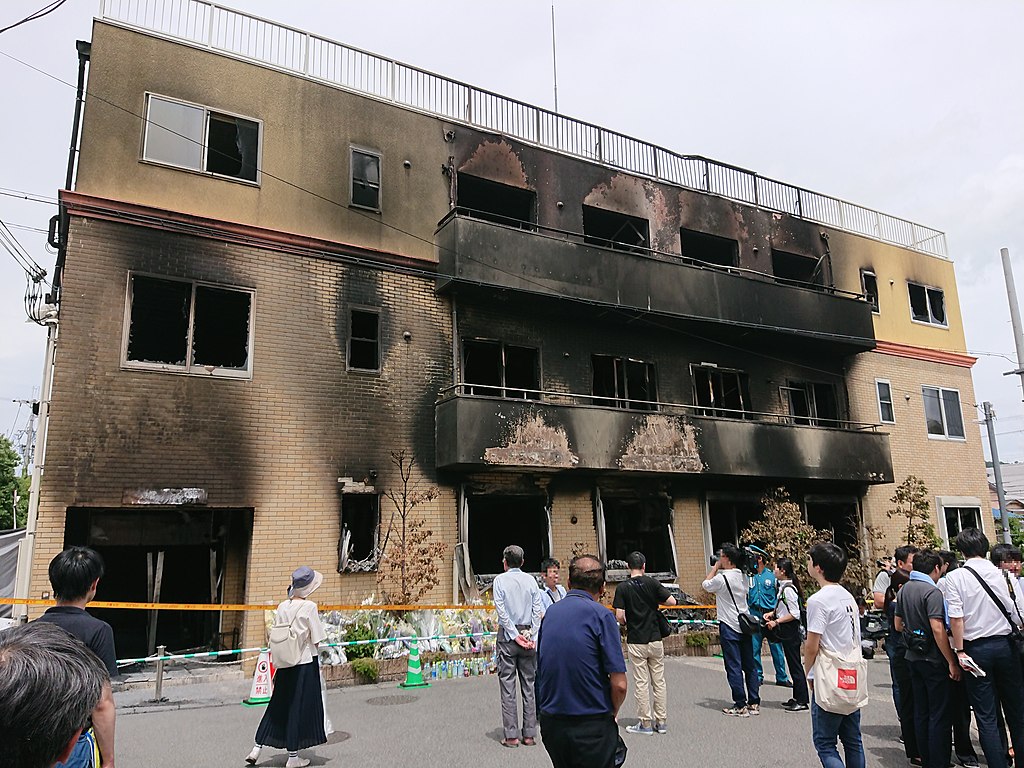 Photo via Wikipedia
In the next step in the sad saga of the Kyoto Animation arson, Shinji Aoba, the suspect in the attack, will be evaluated to assess his mental state.
Aoba has confessed to the crime, which resulted in 36 deaths and nearly the same number of injured people, saying that Kyoto Animation "stole" his novel. This is an allegation that Kyoto Animation has vehemently denied. Badly burned himself, the suspect is still bedridden and being kept at the Osaka detention center. He was officially arrested on May 27, because while he had long been the main suspect, police gave him some time to recover from his wounds before the arrest. The coronavirus spread and lockdown also had something to do with the delay in the arrest, the Nikkei Asian Review reported. 
Questions about his motive and mental health continue to swirl, which is why the Kyoto District Public Prosecutors Office wants this psychiatric evaluation.
Japanese news source The Mainichi reported, "Prosecutors will investigate if Aoba is mentally competent to take criminal responsibility for his actions, and judge whether he can be indicted or not."
The attack on Kyoto Animation brought out worldwide support from otaku, including a GoFundMe page put together by Sentai Filmworks that raised more than two million dollars for the popular anime company.
Following Aoba's arrest, Kyoto Animation released this comment: "We have nothing to say to the suspect… Our fellow workers whose lives were lost will never come back and the wounds of our colleagues will never be healed."
_____
Danica Davidson, along with Japanese mangaka Rena Saiya, is the author of Manga Art for Intermediates. In addition to showing how to draw manga character types in detail, the book describes how professional Japanese manga creators work, including common techniques and what drawing utensils they use.