The Promised Neverland Season 2 Reveals New Visual
It may have been delayed, but the second season of The Promised Neverland is still on the way.
The Promised Neverland season 2 is set to hit screens in January 2021, and here to remind us all of that fact is a new piece of art for the series.
The art depicts Emma wearing a scarf and holding onto a pendant with a sleeping bag on her back.
It was also revealed that season 2 will be airing in the Noitamina 01:25 timeslot, though the actual premiere date still hasn't been revealed.
Before Promised Neverland season 2 comes the live-action film adaptation, which is set to hit Japanese theaters on December 18. But, if we're being honest, we're way more excited season 2 of the anime.
Here's how Viz describes the original Promised Neverland manga:
Emma, Norman and Ray are the brightest kids at the Grace Field House orphanage. And under the care of the woman they refer to as "Mom," all the kids have enjoyed a comfortable life. Good food, clean clothes and the perfect environment to learn—what more could an orphan ask for? One day, though, Emma and Norman uncover the dark truth of the outside world they are forbidden from seeing.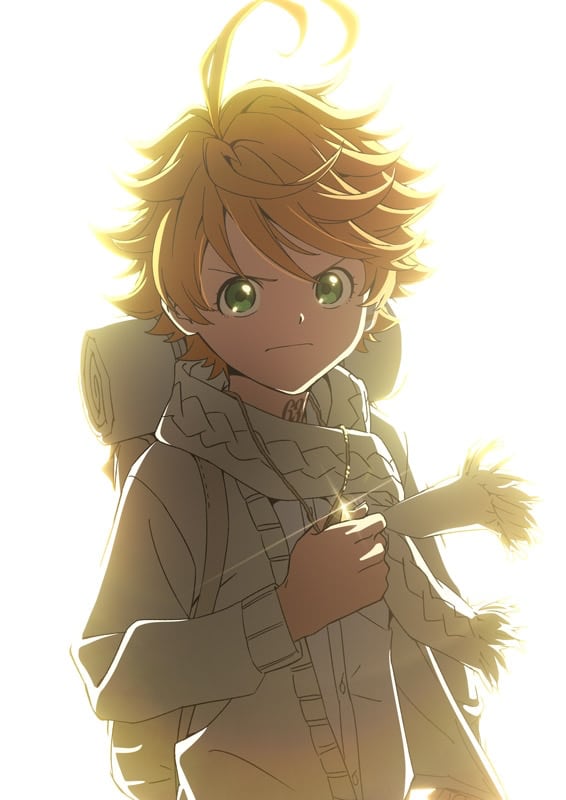 Source: Natalie