THE PROMISED NEVERLAND Artist Whips Up Awesome Dune Poster
Denis Villeneuve's adaptation of Frank Herbert's epic novel Dune is coming to theaters in Japan on October 15, and a special poster has been revealed ahead of release. This particular illustration comes from none other than THE PROMISED NEVERLAND manga illustrator Posuka Demizu, who received praise from the director for their impressive work.
Villeneuve commented on the poster, saying he was "truly impressed" and, "there is something so special about using gravity in such a dynamic way to enhance the drawing. I think it's very beautiful and very poetic.
"it's very meaningful to me that other artists can draw inspiration from my work and incorporate it into their own. I consider it a beautiful gift," the director added.
Here's the full illustration: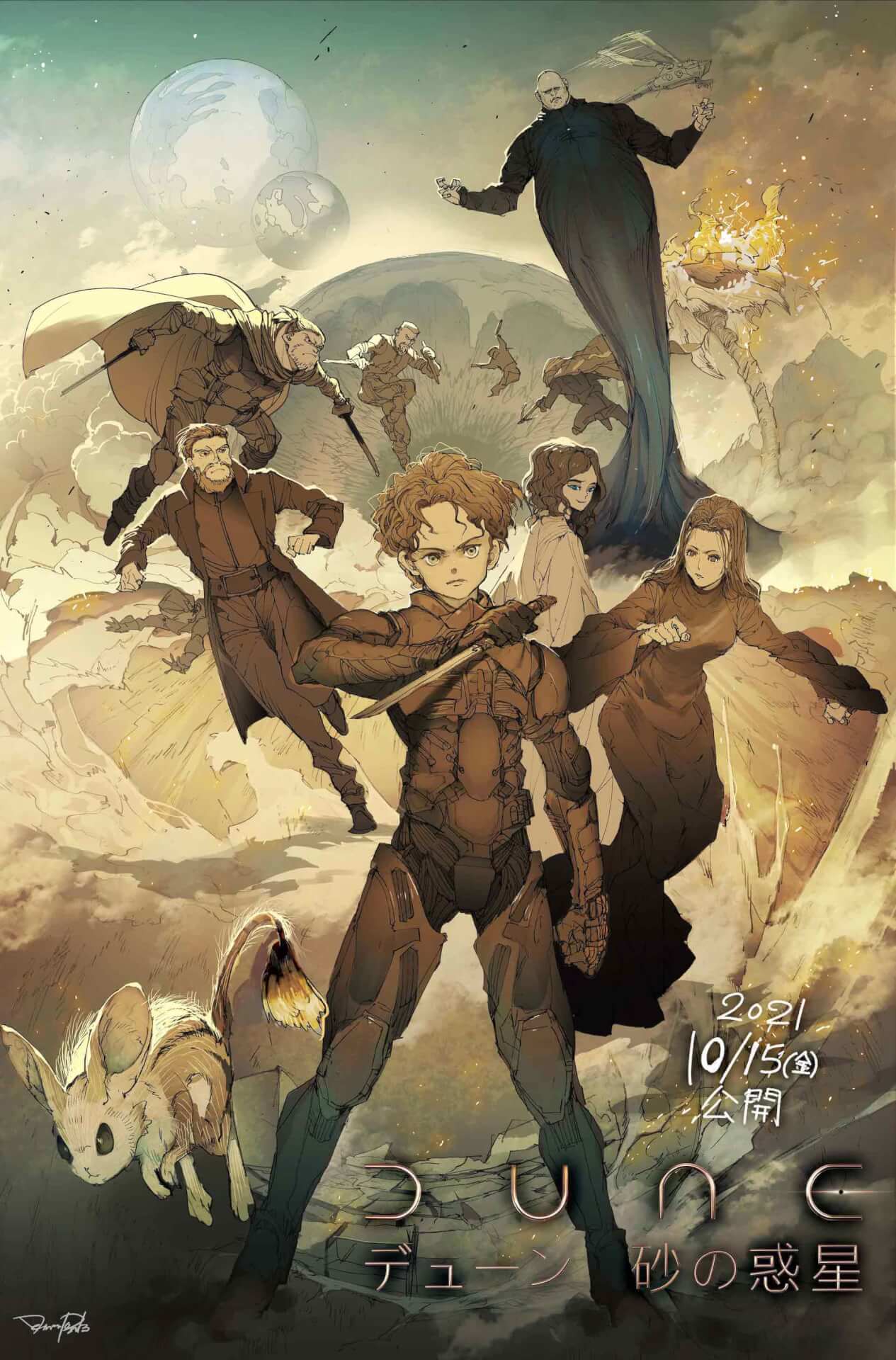 Shortly after it opens in Japan, Dune hits theaters in the United States on October 22 and will be streaming on HBO Max at the same time.
Via Crunchyroll