One Piece Creator Says Manga Has 4 to 5 Years Left, Ending is Decided
Like clockwork, it's time for One Piece creator Eiichiro Oda to let everyone know how much time we have left in the world of the One Piece manga! This time, the author made an appearance for an interview on Japanese band Arashi's Arashi Tsu Bo show, during which he said there are just about four to five years left in One Piece.
If that sounds familiar, well, Oda has made similar claims before. Almost a year ago, for instance, Oda said there were five years left in One Piece. Then, it was actually just earlier this month that the One Piece creator said the series is approaching its "final arc." This time, however, he added that the ending has been decided, and the editors have all been informed. One of the editors commented on this, calling the ending "awesome."
We'll have to see if the One Piece creator stays true to this plan. In the meantime, One Piece volume 97 hits stores in Japan on September 16. Here's the cover: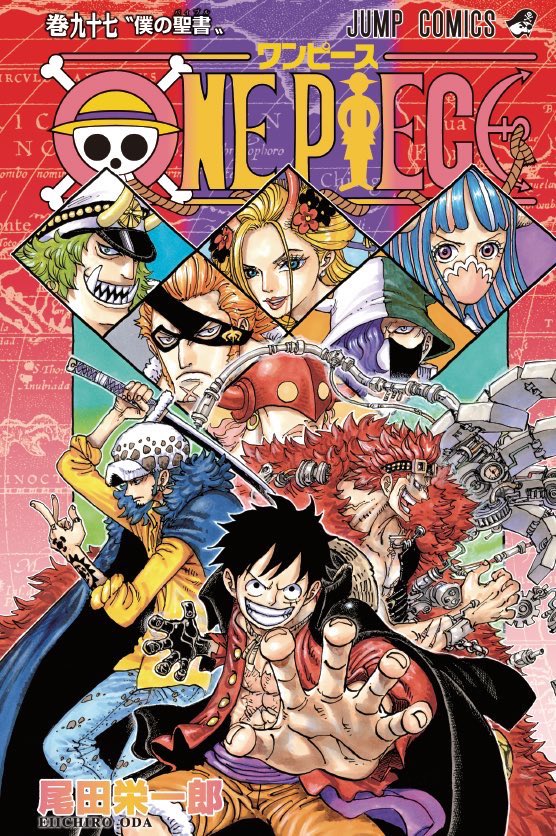 Viz Media released One Piece volume 94 on August 4. Here's how they describe the latest installment:
The Straw Hats' adventures in the samurai kingdom of Wano keep getting crazier! And when they learn the horrible truth about the Smile fruits, their fury explodes!! Meanwhile, Luffy's still stuck in the labor camp with a whole army trying to kill him. Can he use this opportunity to get even stronger?
Source: Arashi Tsu Bo via Crunchyroll