On The Shelf – March 27th, 2013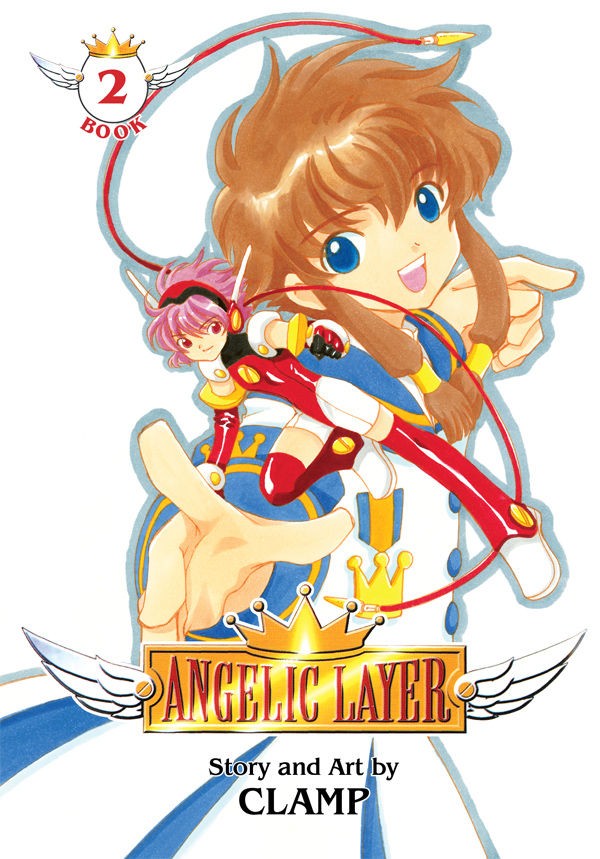 Dark Horse tackles the new release list with another double-dose of CLAMP. This week it's volume two of Angelic Layer, which covers the second half and completes the series. This is one of my favorite CLAMP stories, and I think one of the most underappreciated, too. So sad! Hopefully Dark Horse's newly translated, crisply printed and bonus-color-artwork-including editions will give it a strong second chance at the market. I know it gave it a second go at my bookshelf.
At this point in the story, young Misaki is completely hooked on the competitive sport of Angelic Layer – a game where players combat with the use of small custom built (and wildly adorable, cool and beautiful) robots, called Angels, that are controlled by the players' will. Wasting no time, this little prodigy is already fighting the professionals at one of the country's biggest tournaments. Since the beginning she's had her new friends and the mysterious (and completely bizarre) Icchan to help her, but now as she comes to the final rounds, she'll need to muster everything she's learned to make it through to her most surprising opponent yet…! Well, sort of surprising, anyway.
DARK HORSE
• Angelic Layer (Vol.02), ($19.99/US, $21.99/CAN)
Kodansha Comics continues their sequel to the popular Genshiken with Genshiken Second Season (Vol.02). There was a lot of time in volume one spent preparing for the big doujinshi event and now the deadline is looming larger than ever. Unfortunately even the enthusiasm of this club of otaku isn't enough to combat the trials of love, travel and art all on its own.
KODANSHA COMICS
• Genshiken Second Season (Vol.02), ($10.99/US, $11.99/CAN)
Yen Press joins Dark Horse with some monster volumes as well, starting with Blood Lad (Vol.02). I was really surprised by volume one, which initially didn't look like something I'd enjoy. Supernatural slapstick with some fanservice? Eh… but, I love a good surprise! The story was fun, and the humor worked for me. Plus it wasn't all boobs and puns, and by the end of the first omnibus I genuinely wanted to know how the main character, Staz the vampire, would escape from a prison run by his little sister in order to reach his big brother to translate a magic book to resurrect a human girl who was accidentally eaten under his protection during a bout of fanboying over the human world. Yup!
And if the page count of Blood Lad doesn't sate your manga desire, you'll need to check out Higurashi When They Cry: Massacre (Vol.21) next – 496 pages!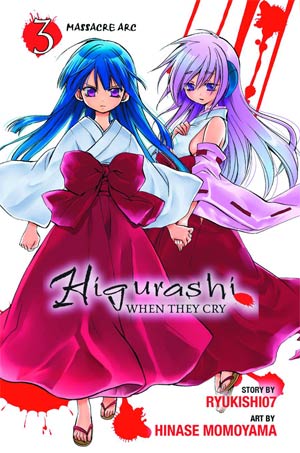 Then for something semi-new, Yen Press has Durarara Saika (Vol.01) which is the direct continuation of Durarara. I'm still a volume behind on finishing the original, but the start of this one is further incentive to get going on that. I really loved the story—there are so many different characters and little story arcs, and you're never quite sure where they're going to go. It was always the characters I didn't expect who would do something mind blowing too. Originally I was confused that a series with so many open plot points would be completed in one more book, but now the Saika arc has arrived to answer that confusion and hopefully many more questions, as well. Or at least just provide more of the same fun twists and turns, that's good enough, too.
With Jack Frost (Vol.07), we've gotten caught up to where the series currently exists. The good news of course is we've got it all, the bad news… well, who knows when we'll see more. But at least we're going out with a bang as we finally get a really good example of what makes being the 'mirror image' such a big deal as lead Noh-A loses control after learning a traumatizing truth about the death of her Father.
And then in Soul Eater (Vol.13), my least favorite character is taking the spotlight. Could this be the volume that finally makes me see Blackstar as more than just an obnoxious loudmouth? We shall see, as the lead characters infiltrate enemy territory and Blackstar puts his new skills to the test when his usual method of entry doesn't jive with the concept of 'sneak'.
YEN PRESS
• Blood Lad Omnibus (Vol.02), ($18.99/US, $20.99/CAN)
• Durarara Saika (Vol.01), ($11.99/US, $12.99/CAN)
• Higurashi When They Cry: Massacre (Vol.21), ($18.99/US, $20.99/CAN)
• Jack Frost (Vol.07), ($11.99/US, $12.99/CAN)
• Soul Eater (Vol.13), ($11.9/US, $12.99/CAN)
That does it for this week's On The Shelf—what on the list are you most eager to buy? Any must-have recommendations? Share your thoughts in our handy comment area for all our readers to see!
* All dates are based on distributor listings and may not necessarily reflect exact release dates. Some books may ship prior to or after the date listed above varying by location and availability.