Cat Pandemic Ends Civilization in Nyaight of the Living Cat Manga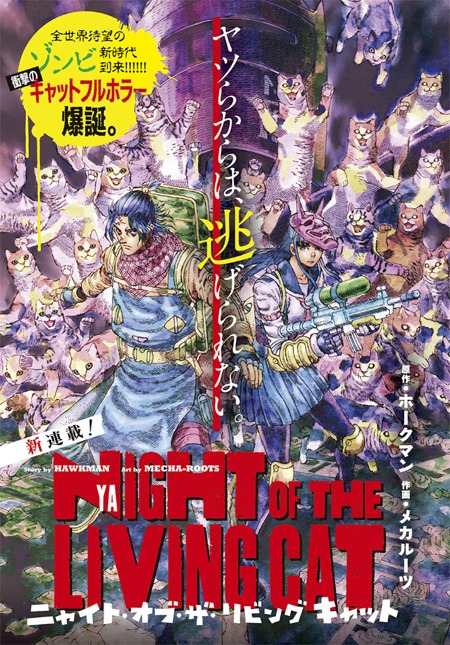 Japan has an obsession with cats. And this year, pretty much everyone is obsessed with the idea of pandemics. A brand-new cat manga called Nyaight of the Living Cat to here to tap into both those obsessions, and it's not sweet and cuddly like Sue & Tai-chan.
According to Anime News Network, the premise is that a virus turns people into cats, but only if the cats attack you first. Main character Kunagi, who is fond of cats, will have to find a way to get things back to normal.
The manga is being serialized in Monthly Comic Garden, which has also published The Ancient Magus's Bride and The Girl from the Other Side: Siúil, a Rún. The first chapter (in Japanese) is free to read online.
But if you want some cat anime/manga that isn't attached to a pandemic, we still have you covered with Anime and Manga for Cat Lovers.
Source: Anime News Network
____
Danica Davidson is the author of the bestselling Manga Art for Beginners with artist Melanie Westin, and its sequel, Manga Art for Intermediates, with professional Japanese mangaka Rena Saiya. Check out her other comics and books at www.danicadavidson.com.