New Promo Previews Blood Lad Anime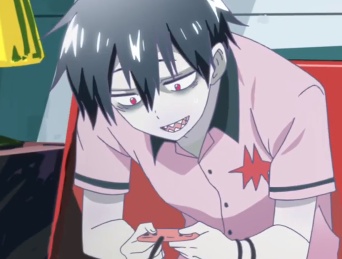 The anime adaptation of Yūki Kodama's horror action manga Blood Lad is set to premiere in Japan this July, and a second promotional clip made its way online to preview the upcoming series.
Blood Lad is directed by Buzzer Beater's Miya Shigeyuki, with production by Brains Base (Durarara!!, Penguin Drum, Amnesia). The series follows Blood Charlie Staz, a vampire obsessed with the human world who promises to help a human girl ghost, Fuyumi, regain her humanity.
Ryōta Ōsaka (Yuki in tsuritama, Haruto in Valvrave) voices Staz, while Iori Nomizu (Haruna in Is This a Zombie?, Minatsuki in Deadman Wonderland) voices Fuyumi.
There's also a new TV commercial: