Local Otaku Intelligence: Chinatown's "NY Maid Cafe"
The nerd sector in Manhattan's Chinatown has seen better days. When the famous Chinatown Fair arcade shut down, the surrounding geek businesses began to wither. There's still a Gunpla place, and that little booth that's sold bootleg anime and bootleg anime accessories for decades now, but if you want otaku stuff, it just isn't really worth dropping by Mott Street anymore.
So it was my pleasure to hear that right off the R train at Canal Street, a self-proclaimed "NY Maid Cafe" had opened. The urge to check the place out was irresistible. I put on my Raoh "I have no regrets in my life!" T-shirt and got going.
This place used to be the bottom floor of a Japanese restaurant. From outside it looks like any other bubble-tea/frozen-yogurt/Japanese curry shop, except for the unmistakeable moe-style maid dress in the window. It was so early in the store's life that even the people serving us our bubble tea didn't know what exactly that dress was there for, or what it meant.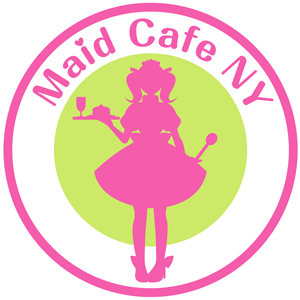 Alas, over-excited, we hit the maid cafe before any maiding was ready to happen. Aside from the dress hung up behind the counter and some flyers for local performing artist and maid enthusiast ReniWonton Garden, the maid stuff at this cafe hasn't quite started up yet. We didn't try the curry (it looked good and all, but the lunch options around this area are nothing short of amazing: might I recommend Wonton Garden?) but the bubble tea was alright: the bubbles were a little sweeter than I would have liked, but hey. I'm looking forward to coming back when I can be guaranteed a maid will cast a "moe-moe-kyun" magic spell on the bubbles.
Sources:
Facebook page