Manga Planet Licenses Takehiko Inoue's BUZZER BEATER Manga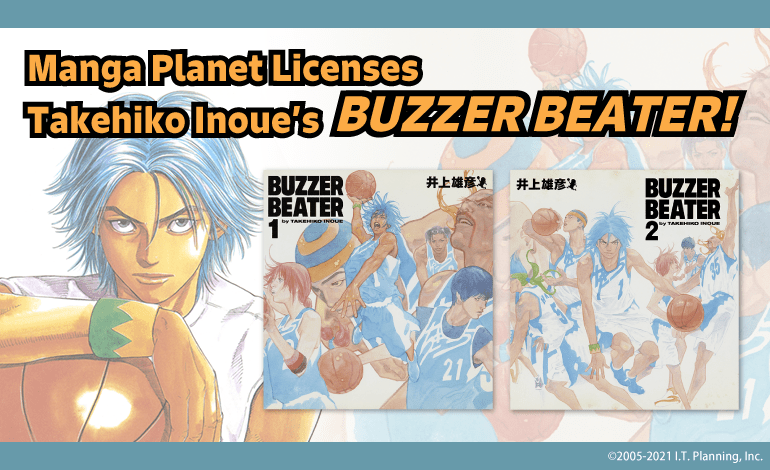 Another work from the amazing Takehiko Inoue (Vagabond, Slam Dunk) is on the way to English audiences, with Manga Planet announcing the license acquisition of the BUZZER BEATER manga. The series will make a comeback on Manga Planet starting this June, and a free sample is currently available to read.
Synopsis:
Several hundred years in the future, the Earth sport "basketball" gains popularity all over the universe. In a landscape where every pro basketball player in the Intergalactic League is from every other planet but Earth, an elderly millionaire named Yoshimune decides to fulfill his dream of having Earthlings play in the League. Will the promise of a one hundred million contract let him find the once-in-a-lifetime dream team he needs?
Those who subscribe to the Manga Planet library will be able to read the chapters that follow and much more, including other manga titles from Parsola Inc., futurecomics Inc., highstone, Inc., Starts Publishing, Shodensha Publishing, Thirdline, SOZO Comics, Tokuma Shoten, Home-sha, Inc., LEED Publishing Co., Ltd., SAN-EI Corporation, WANIBOOKS Co., Ltd., SHONENGAHOSHA, and by mangaka Masaya Hokazono and Nakashima723.
Manga Planet subscriptions are currently available for $6.99 a month.
Source: Press release