New Godzilla Film's Title, Main Cast Revealed
We've been waiting on the edge of our seats over here at OUSA HQ for any word on the new Godzilla film, so we were thrilled this morning to get word of the film's title – which, as it turns out, is literally New Godzilla.
That title (which is Shin Godzilla, to be exact) and the three main cast members were announced today via the film's newly-opened website.
First on the cast list is Hiroki Hasegawa, who played Shikishima in the live-action Attack on Titan films, also directed by Godzilla helmer Shinji Higuchi. Hasegawa said in a comment on the site he couldn't believe he had been chosen to play a part in the internationally renowned Godzilla series.
Next up is Yutaka Takenouchi, star of films like The Tale of Nishino and the TV series Boss. Takenouchi said the new Godzilla film will have a strong message for society.
Hasegawa and Takenouchi will both play "persons related to the government."
Last up is Satomi Ishihara, who played Hans, the character closely modeled after Haji, in the live-action Attack on Titan. Ishihara says she let out a scream of joy when she got the offer for the part, but soon after felt incredible pressure not to let down director Higuchi or chief director Hideaki Anno.
Ishihara will play an American agent.
The new site also includes a short piece about deciding to make the film by Hideaki Anno which we translated back in April.
According to executive producer Akihiko Yamauchi, the title Shin Godzilla has many meanings: while shin typically means "new," it can also mean "true" or "god."
Shin Godzilla will be released next summer.
Source: ANN, Official site
---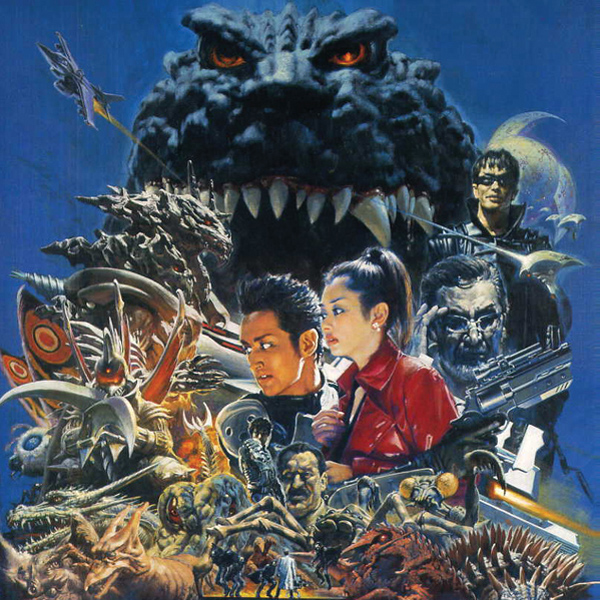 Related Stories:

– Attack on Titan Live-Action Part 2 Review
– Hideaki Anno's Godzilla Begins Filming in Tokyo
– Attack on Titan Director Teases Godzilla Plans
– Hideaki Anno Updates On Evangelion 4, Godzilla
– Godzilla's Head Adorns Tokyo Movie Theater, Hotel