My Life as Inukai-san's Dog Shares Character Trailer of Karen Inukai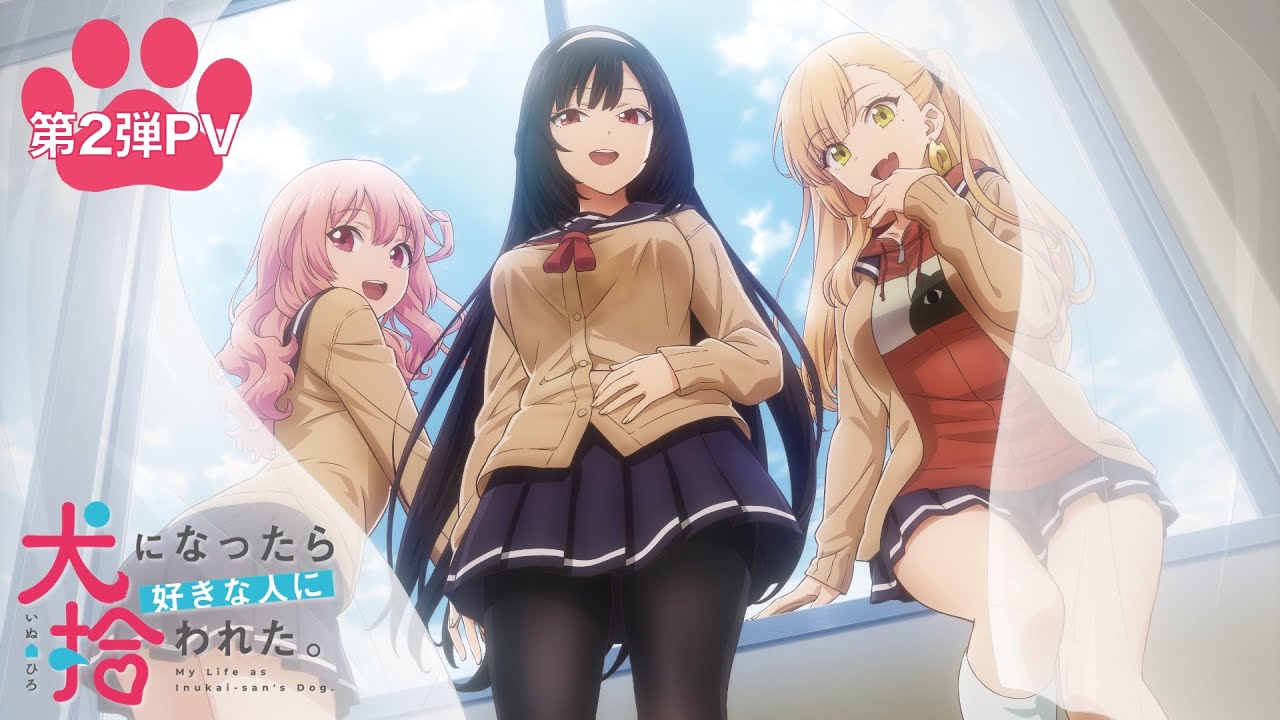 The anime My Life as Inukai-san's Dog is coming out on January 6. Back in mid-November a NSFW trailer was shared, and now a teaser trailer for character Karen Inukai has been released. In it you can hear the ending theme song "Let's Go My House!!!," which is performed by Saya Aizawa, Mayu Sagara, and Yurie Kozakai, all of whom also supply voices in the show.
An advanced screening is being offered in Tokyo on December 18, where the first three episodes will be shown for a lucky few. Members of the cast will also be there.
Looking at the cast, Shūichirō Umeda plays Pochita the dog, Saya Aizawa plays Karen Inukai, Mayu Sagara plays Mike Nekotani, and Yurie Kozakai plays Usagi Tsukishiro.
The anime is based on the manga Inu ni Nattara Suki na Hito ni Hirowareta, which would be translated literally as If I Became a Dog I Would be Picked Up by the Person I Like.
The anime is being made at Quad, with Takashi Andō helming the project as director. The music is being composed by Tatsuya Kikuchi, who previously did the arrangement and composition for the Hidamari Sketch × Honeycomb theme song.
The visual director is Hisashi Saito of Date A Live. The jobs of character designer and animation director both go to Kazuaki Morita, who has worked on Danganronpa The Animation. The sound director is Kōhei Yoshida.
The manga debuted in 2020 in Shonen Magazine R from Kodansha. It has additionally been published on a few different Japanese sites, though it has not been published in English. The premise is that a boy becomes the dog of the girl he likes at school, but the girl doesn't know he's in the dog's body. It's been described as a "dog's viewpoint romantic comedy."
Source: ANN
____
Danica Davidson is the author of the bestselling Manga Art for Beginners with artist Melanie Westin, plus its sequel, Manga Art for Everyone, and the first-of-its-kind manga chalk book Chalk Art Manga, both illustrated by professional Japanese mangaka Rena Saiya. Check out her other comics and books at www.danicadavidson.com.