My Hero Academia Plans Online HERO FES Event for October
Another My Hero Academia HERO FES event is planned for this year, but the COVID-19 pandemic has caused the team behind it to do things a little differently. While last year's event had 5,000 audience members in attendance at Pacifico Yokohama National Convention Hall, HERO FES 2020 is moving things online with a stream set for October 3.
Those who pick up the Plus Ultra edition Blu-ray/DVD of the Heroes Rising movie in Japan will get a serial code to apply for the live-streaming show's ticket. The home video release is scheduled to hit stores on July 15.
Guests at the online event include all 14 main voice cast members. Here's a look at the lineup:
Daiki Yamashita (Izuku Midoriya)
Kenta Miyake (All Might)
Nobuhiko Okamoto (Katsuki Bakugo)
Ayane Sakura (Ochako Uraraka)
Kaito Ishikawa (Tenya iida)
Aoi Yuuki (Tsuyu Asui)
Toshiki Maeda (Eijiro Kirishima)
Marina Inoue (Momo Yaoyorozu)
Tasuku Hatanaka (Denki Kaminari)
Kei Shindo (Kyoka Jiro)
Junichi Suwabe (Shota Aizawa)
Tarusuke Shingaki (Mirio Togata)
Yuto Uemura (Tamaki Amajiki)
Kiyono Yasuno (Nejire Hado)
And here's the cover of the Blu-ray/DVD's Plus Ultra edition: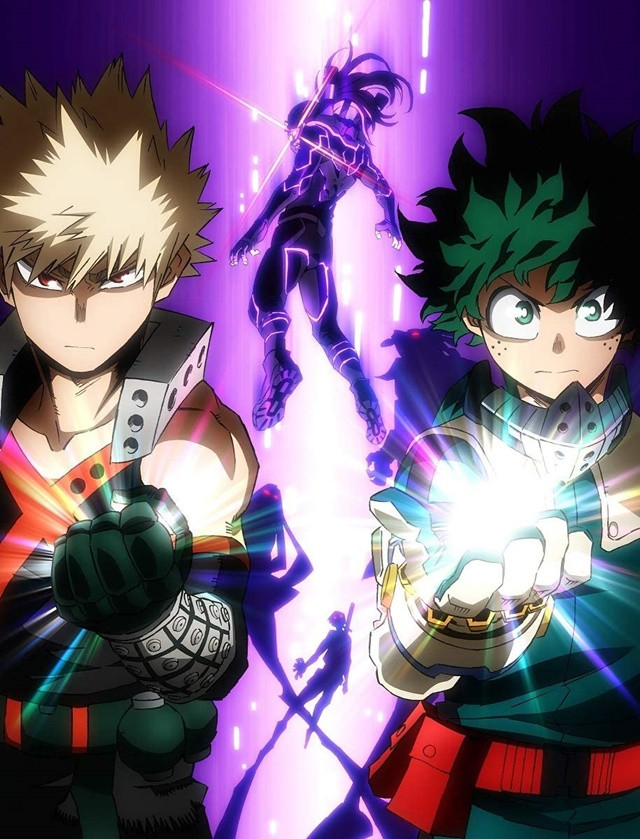 Source: Official website via Crunchyroll