MF Ghost Anime Reveals More Cast and Staff in New Trailer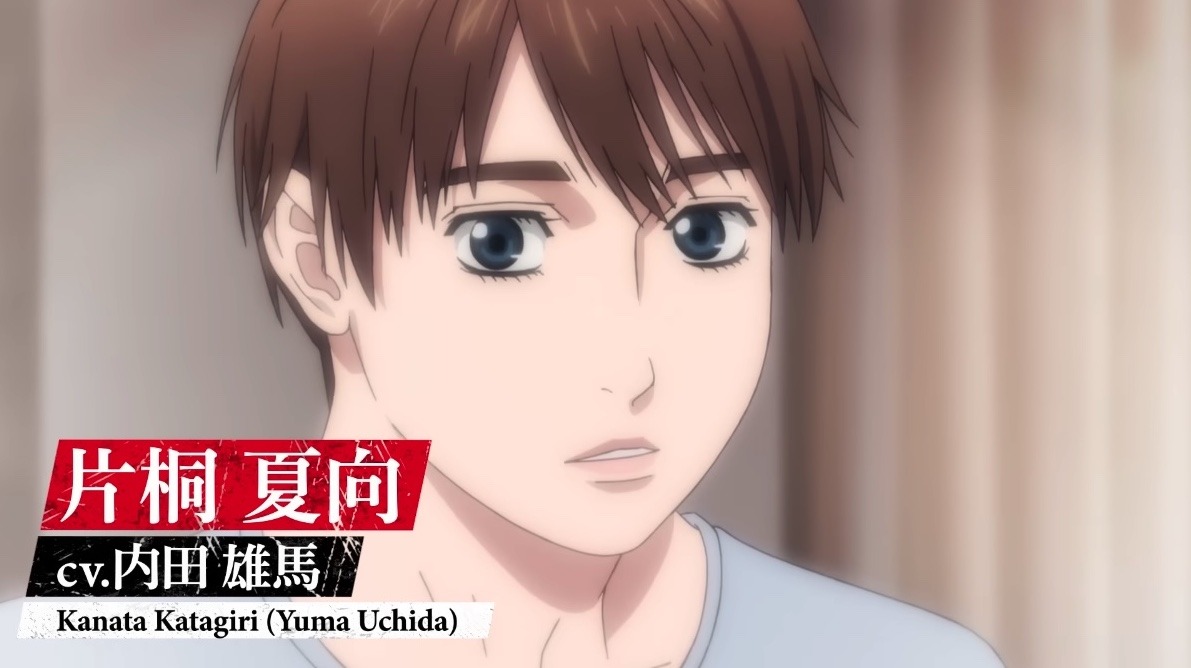 The official website for the anime adaptation of Initial D creator Shuuichi Shigeno's MF Ghost manga went live with a new promo video today, taking the opportunity to show more footage and reveal more cast and staff. You'll also be able to catch some cameo teases from Initial D in the video below, so let's take a look!
Cast members involved in MF Ghost include:
CHARACTER – ACTOR
Katana Katagiri – Yuma Uchida
Ren Saionji – Ayane Sakura
Shun Aiba – Daisuke Ono
Michael Beckenbauer – Hiroshi Kamiya
Daigo Oishi – Daisuke Namikawa
Kaito Akaba – Junichi Suwabe
Fujin Ishigami – Hiroki Yasumoto
Koki Sawatari – Ryota Ohsaka
Kakeru Yashiro – Kohsuke Tanabe
Nozomi Kitahara – Yu Serizawa
Yudai Sakamoto – Tooru Sakurai
Yosuke Otani – Kaito Ishikawa
Jackson Taylor – Yuichi Nakamura
Kazuhiro Maezono – Takumu Miyazono
Takuya Yanagida – Shogo Sakata
E. Hanninen – Kenta Miyake
Ogata – Tasuku Hatanaka
Sena Moroboshi – Taku Yashiro
Ryo Takahashi – Takehito Koyasu
Keisuke Takahashi – Tomokazu Seki
Fumihiro Joyu – Osamu Hosoi
Wataru Akiyama – Yasunori Matsumoto
Itsuki Takeuchi – Mitsuo Iwata
Koichiro Iketani – Kazuki Yao
Kenji – Wataru Takagi
Hiroya Okuyama – Shuuhei Sakaguchi
Kai Kogashiwa – Nobutoshi Canna
Yoji Tanaka – Tatsuki Kobe
Kyoko Kurihara – Yuko Iida
Mami Sato – Coco Hayashi
Joining the staff, we have:
Prop Design: Mahiro Shinya
Art Director/Art Setting: Seiko Akashi
Color Key Artist: Chiharu Tanaka
Compositing Director of Photography: Kouji Hayashi (Color & Smile)
Editor: Kiyoshi Hirose (editz)
Sound Effects: Kenji Koyama (Sound Box)
Sound Production: Techno Sound
CG Animation Production: Felix Film/directrain
Initial D movie director Tomohito Naka is back at the helm for MF Ghost, with Kenichi Yamashita (Hensuki) on series composition, also writing scripts along with Akihiko Inari. Character designs fall to Naoyuki Onda (Berserk: The Golden Age anime films), who also serves as animation director alongside Chiyoko Sakamoto (The World God Only Knows).  Other staff members include Hiroki Uchida as CG director, Masafumi Mima as sound director and Akio Dobashi as composer. 
The MF Ghost manga has been running in Kodansha's Weekly Young Magazine since September 2017, and 12 collected volumes have been released so far. Set 15 years after Initial D, MF Ghost sees internal combustion engines discontinued in favor of electric and fuel cell vehicles. The series stars 19-year-old Japanese-British protagonist Kanata Livington, who was trained by Initial D protagonist Takumi Fujiwara in the art of racing. Kanata travels to Japan to find his father and participate in MFG, a closed-course car race on public roads that uses sports cars powered by internal combustion engines.
MF Ghost is currently set to premiere in 2023.