Manga Author Begs Readers to Buy First Volume, Fearing Cancelation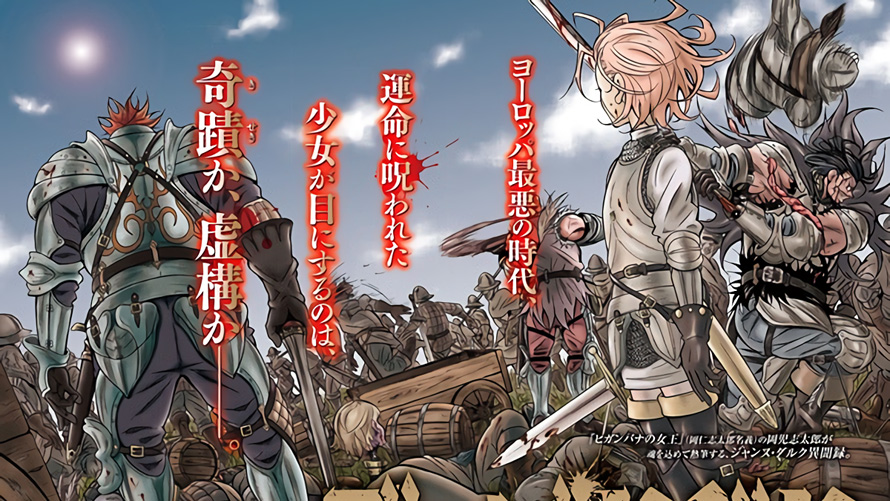 Talow Okanishi is the author of the manga Desordre, a seinen fantasy series set in medieval France which has been serialized in Gekkan Morning two since last year. The first compiled volume of Desordre has not been selling well. It's been selling so poorly in fact that Okanishi posted the following hand-written note to Twitter last week:
"I regret to announce that, due to the extremely low sales of the first volume of Desordre that was released last week, the manga, which is currently being serialized in Gekkan Morning two, will be cancelled after the next two chapters. 
However, if this first volume sells enough to require a second edition printing, it might possibly get a second chance at continuing. If there is anyone who wishes to see Desordre continue to be serialized, can I please ask you to share this tweet and advertise the manga for me?
I know that it is extremely shameful of me to do this, but I felt that if I didn't try anything and Desordre is cancelled at this point, I would regret it for my whole life, so I wrote this letter.
If Volume 1 still doesn't sell after this, I will know that it is because of the demerits of the manga and of myself, and I will accept its cancellation.
Thank you very much for your help,
Talow Okanishi"
Unfortunately, Desordre has a lot of challenges to contend with. The magazine it's serialized in is not terribly popular to begin with, it's only had 11 chapters to garner reader interest, and its first volume had only a week to bring in sales. Furthermore, his plea to Twitter only seemed to bring bad publicity, with replies such as:
"How disgraceful. If your manga is interesting people will buy it. You don't have any real ability and that's why this is happening. You should be ashamed for relying on others for your own gain. If you had the time to write this you should have worked harder on your manga."
"It might be hard for you to hear that your story is getting cancelled, but when something is cut off after just 12 chapters, it's probably because you need to do more to make your story appealing. A really interesting manga will sell itself, without you having to say anything about it."
"…manga artists in the past didn't have social media to help them, and when their stories were cancelled they had to start from scratch again."
Other netizens applauded Okanishi's efforts, but criticized his execution, suggesting that tweeting images and plot points from the manga would have done more to entice curiosity. Others had more positive replies:
"I think your approach of doing everything you can up until the very end is great! I read the first chapter. It was interesting!"
"I ordered it on Amazon. I'll be rooting for you!"
"I read the two free chapters. It thought it was good so I picked up a copy!"
At the very least, Okanishi's post was liked and retweeted over 21,000 within only a few days, so the effort was definitely not completely wasted. He's also not the only author to have ever begged readers for more sales, with Gantz author Hiroya Oku asking readers to forgoe the used manga market and buy his titles new instead.
Source: SoraNews24