Batman Ninja Anime Film Fights in the Forest in Exclusive Clip
It's Batman vs. Joker by way of Ninja Scroll in an exclusive clip from the new anime film Batman Ninja. The feature is available digitally today—with a Blu-ray/DVD release to follow on May 8—and you can watch the Dark Knight take on the Clown Prince of Crime with a distinctly Japanese twist below.
Jumpei Mizusaki (JoJo's Bizarre Adventure opening animation) directs Batman Ninja, with Kazuki Nakashima (Gurren Lagann) writing and Takashi Okazaki (Afro Samurai) designing characters for the production. The English cast features the likes of Roger Craig Smith as Batman and Tony Hale as the Joker, respectively.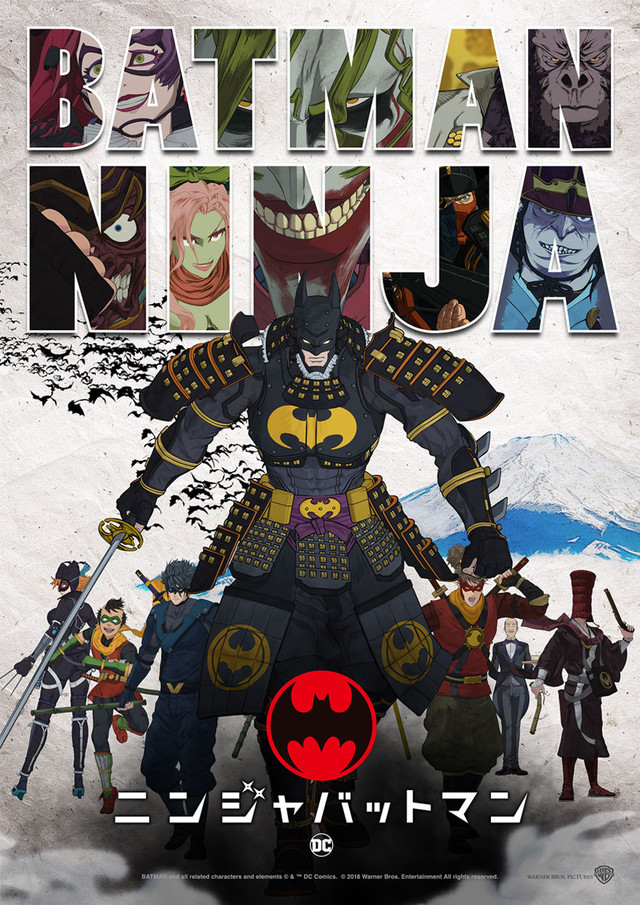 Synopsis:
Batman Ninja takes a journey across the ages as Gorilla Grodd's time displacement machine transports many of Batman's worst enemies to feudal Japan – along with the Dark Knight and a few of his allies. The villains take over the forms of the feudal lords that rule the divided land, with the Joker taking the lead among the warring factions. As his traditional high-tech weaponry is exhausted almost immediately, Batman must rely on his intellect and his allies – including Catwoman and the extended Bat-family – to restore order to the land, and return to present-day Gotham City.