Get Acquainted with Some of Macross's Legendary Idols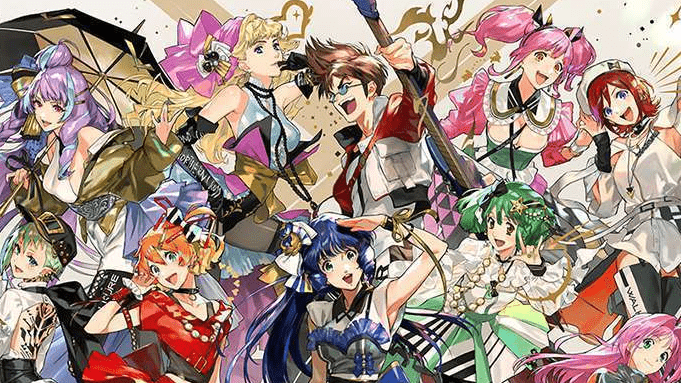 It's starting to look like, just maybe, the world at large will get to see more of Macross. As we await more detailed announcements, though, we're excited for the rest of the world to experience this franchise. Built on the three pillars of love triangles, music, and space battles, it's an epic for the ages.
One thing that will always remain the same is the presence of idols. And while we can't run down all of them for you just now, we're highlighting a few who've left their mark on this sci-fi series!
Lynn Minmay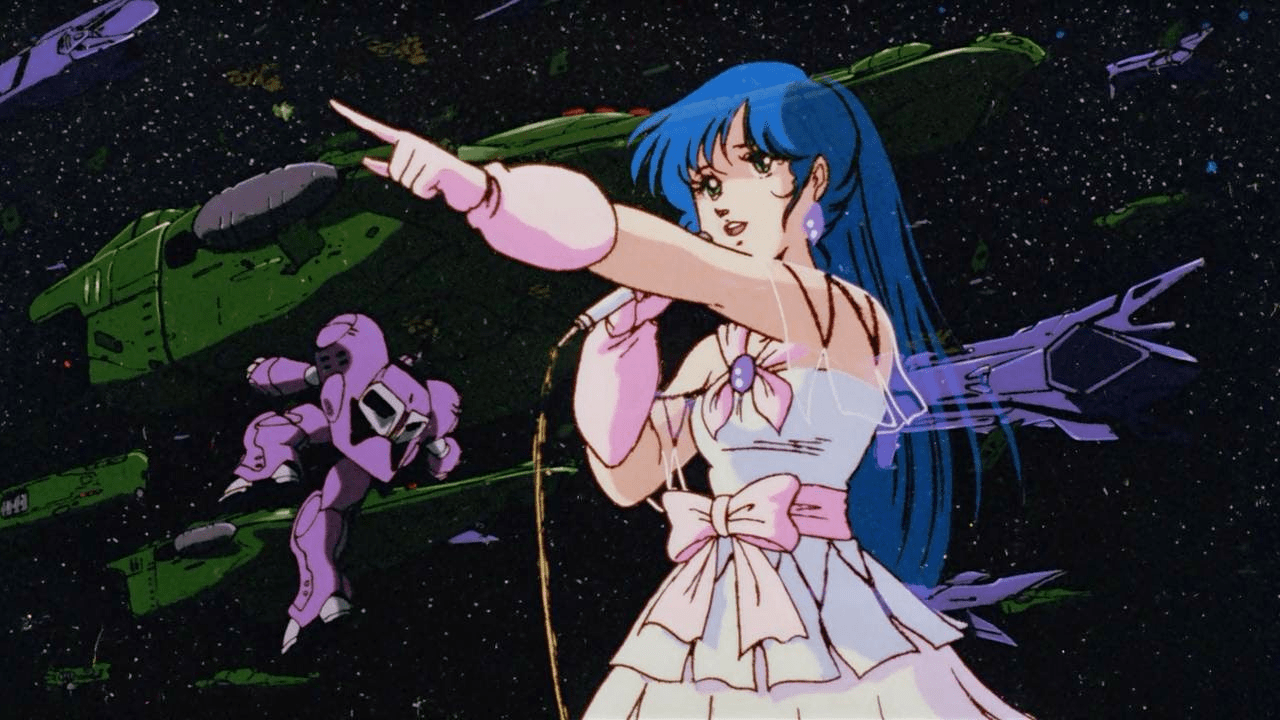 The first ever Macross idol, Lynn Minmay now holds something of a legendary status within the world of the show. Minmay was initially a waitress — but during an idol competition to boost the morale of the space fortress's inhabitants, she ended up becoming their hometown star. She gave concerts, and starred with her cousin Lynn Kaifun in the in-universe kung fu film Shao Pai Long.
Minmay was also one corner of the series's first-ever love triangle. Both she and bridge officer Misa Hayas content for the heart of Valkyrie pilot Hikaru Ichijyou. Love prospects aside, Minmay also gives an epic performance as she leads the way into battle against the Zentradi with music.
Fire Bomber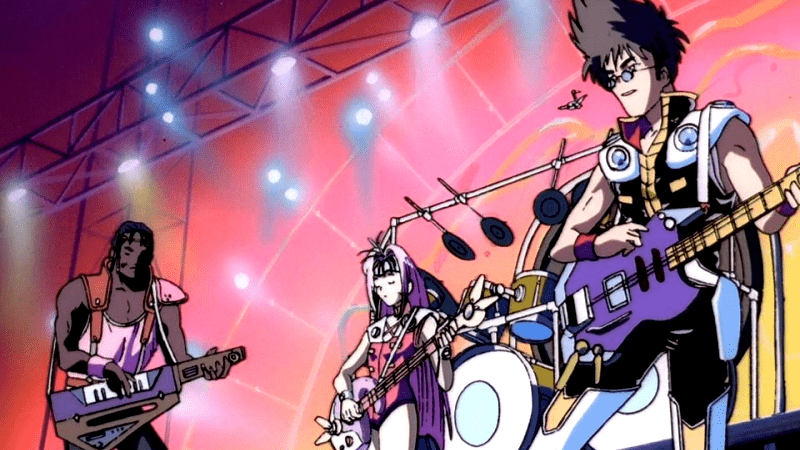 If your only Macross experience is via Robotech, this particular series may throw you for a loop… because it stars Max and Miriya's daughter, and her name isn't Dana!
The central band of Macross 7 is Fire Bomber, led by hot-blooded space bard Basara Nekki (singing voice provided by Yoshiki Fukuyama). Nekki pilots a modded Valkyrie that lets him blast his tunes in space, given to him as part of a secret initiative to mimic Minmay's previous successes. (In fact, some in-universe fans even theorize that he's Hikaru and Minmay's secret child.) Mylene Jenius and the rest of Fire Bomber join the effort to use music to combat enemy aliens.
Sharon Apple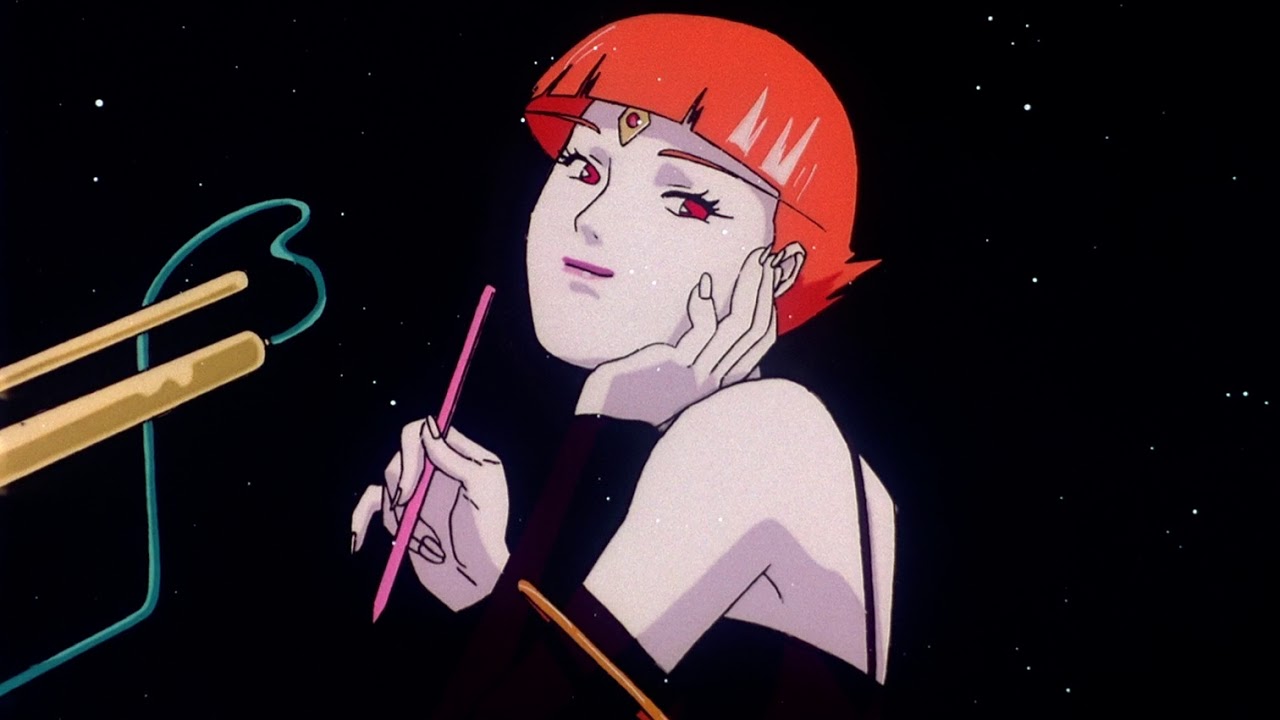 Before Hatsune Miku, before VTubers, there was Sharon Apple. The digital diva of Macross Plus hailed from the in-universe mind of Myung Fang Lone, and sings tunes by legendary composer Yoko Kanno. Sharon wasn't entirely artificially intelligent, though: the unfinished program required Myung to patch in emotions during her concerts.
If you're a fan of big dangerous ladies, Sharon Apple will eventually hit that exact vibe for you. And she'll do it while singing absolute bangers like "Information High."
Ranka Lee and Sheryl Nome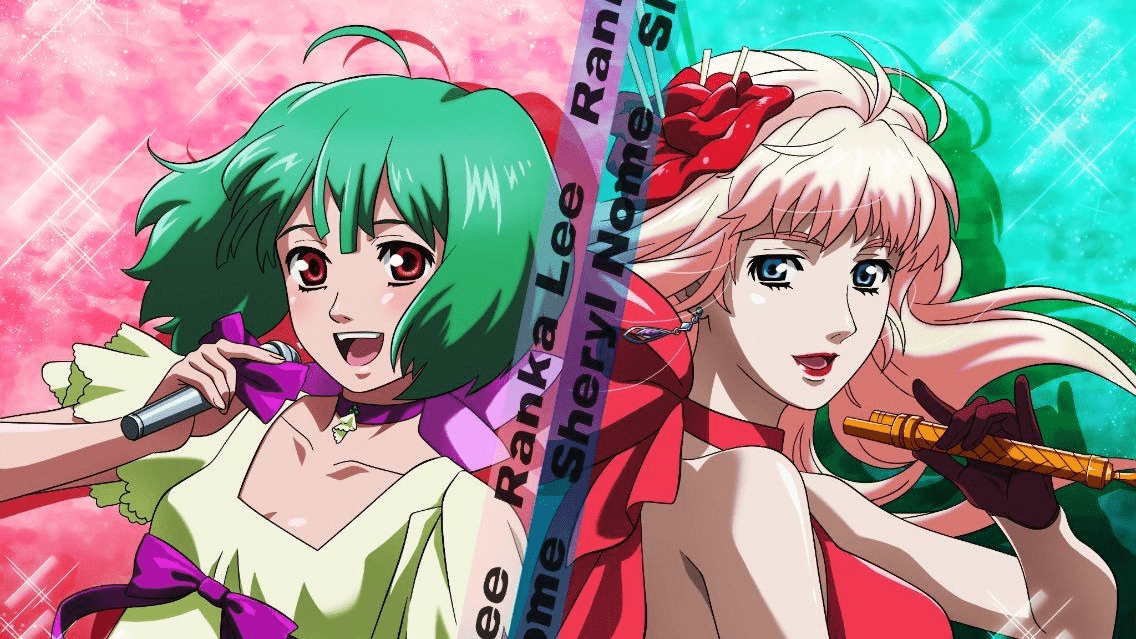 Macross Frontier was not the first in the franchise to cast idols as two points of a love triangle. But it did put a twist on the old Minmay/Hikaru chemistry when new pilot Alto Saotome found not one, but two galactic idols vying for his attention.
Ranka (voiced by then-newcomer Megumi Nakajima) and Sheryl Nome (singing voice provided by May'n) have become two of Macross's most popular singers. Nakajima and May'n have given concerts together, and will be doing so again. They've also released tons of albums (including the in-character Christmas concept album cosmic cuune).
This is, of course, not every Macross singing star. There's Macross II's Ishtar, Macross Zero's priestess Sara Nome (name relevant), and Delta's idol group Walküre. Which ones are you looking forward to listening to?