Anime Ladies Like the Resident Evil Village Vampire Because I See What You're Into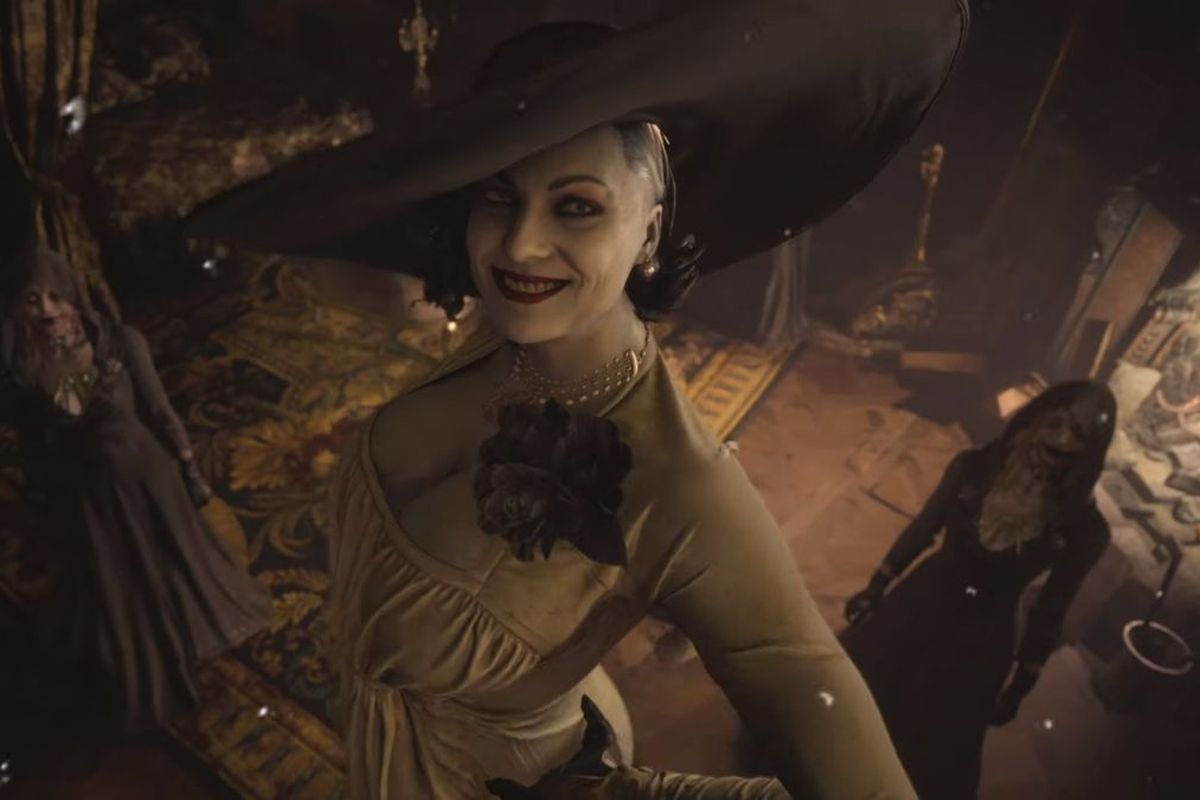 Hey, you. Yeah, you. I see you playing the Resident Evil Village demo. I saw you when that big goth vampire mom busted through the door. You can't hide from me. So that's how it is, huh? Fine, I'm here to give the people what they want.
Here's some big tall anime ladies. A couple of them are kinda evil. One of them's even a vampire. I don't know if they'll hold you over 'til the game comes out, but they're at least something, right?
Kiss-Shot Acerola-Orion Heart-Under-Blade
You like big vampire moms? I got your big vampire mom right here. Resident Evil Village has a very different vibe to the Monogatari series, but it seems they at least see eye to eye on one thing.
Kiss-Shot has a hell of a history — the short version being that people fell so in love with her beautiful heart, they'd straight up kill themselves over her. After becoming a vampire, she went on a journey to lift that curse, so she could once again associate with people without them wrecking themselves just at the sight of her. In a lot of the Monogatari series, though, you'll likely remember her with a completely different name and much younger face.
Balalaika
Like Resident Evil Village, anime series Black Lagoon is full of horrific sights, inhuman battles, and weird as heck characters. Amongst the main cast is Balalaika, a Russian mafia boss with a scarred face and a checkered past. Fish-out-of-water Rock isn't sure what to make of her at first — it's just clear that you don't cross her.
You can dig into Balalaika's past more in the series, including how she got her many scars. Within the show itself, she's a force to be reckoned with… though just how far she's willing to go to finish a job, you'll find out later on.
Boa Hancock
In fairness, you probably already know this One Piece beauty by now. This Gorgon sister gives your Resident Evil Village fave a run for her money when it comes to height, looks, and danger factor. But fortunately (or unfortunately) she's only got eyes for one pirate.
The 6'3″ pirate empress wins hearts wherever she goes, though — both within the series and outside it. Unfortunately for her, the object of her affections seems completely immune to her charms.
Merlin
Merlin has been depicted as a legendary mage with cheat-level magic for centuries now. But in The Seven Deadly Sins, she's also a tall, gorgeous big-sister type. And, uh, she's not covering a lot up. At least not since she ditched her previous armor.
This Merlin is pretty chill and caring, unless the situation calls for seriousness. We'd say this is counter to our current Resident Evil Village queen… you know, the Wolverine claws and all. But maybe she has a motherly side, too? Possibly? Maybe the violent stabbing was a one time thing…
Mt. Lady
We heard you like tall ladies. How's 67 and a bit feet suit you?
Yu Takeyama of My Hero Academia isn't especially tall normally, but she's called "Mt. Lady" for a reason. Her Quirk allows her to loom over buildings and do battle with super-powered kicks. She also really likes the attention her heroics bring with them… so if you're in the mood to lavish someone with love, she'll probably gladly take it.
There, that should keep you satisfied for a while. And remember, Resident Evil Village hits later this year, so you can get your fill of Lady Dimitrescu before too much longer.
---
Otaku USA may earn a small commission on purchases made through links on this article.