Lupin III: The First's Writer/Director Talks About Making Lupin 3D CG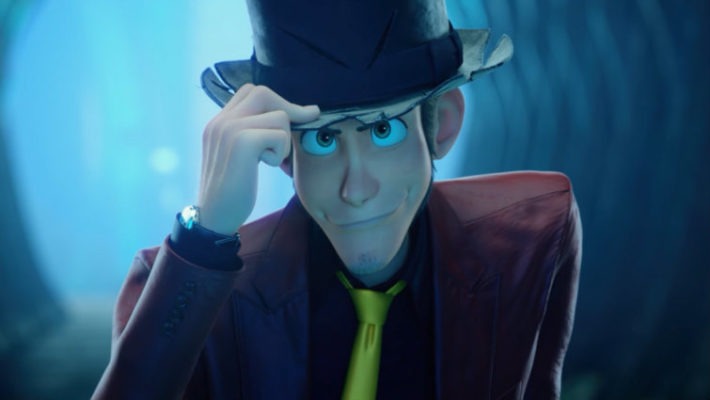 Deadline has published an interview with Takashi Yamazaki, the writer and director of the new Lupin movie, Lupin III: The First.
"At first, I was just a consultant for the studio, which is Marza," Yamazaki explained when asked how he first got involved. "Because I'm friends with Marza, they were asking for my opinion, and because I work for a different studio, I was just writing the script. But then the more I was working on it, the more I got into it, and then it happened that Marza was also looking for a director. I got really attached to this project, so I was really busy, but I decided to do it, and what excited me the most is, Lupin is a character who's been loved in Japan for a long time. So, then being able to freely come up with the story that I wanted to do was very exciting for me. It was really great that Lupin came into my life."
He also talked about the fact this movie is 3D CG, unlike all the previous Lupin movies. "With Lupin, he's so complex. Even in 2D animation, there's various versions of him, so there's various opinions on which one is really the most 'Lupin.' So, what I had the character designer do was create different styles of Lupin. He drew out some looking like a live-action version of Lupin, [and some] in a traditional 2D style, and then everyone decided together on which hand-drawn Lupin was their favorite, or the one that they wanted to go with. Once they decided that, that was just one drawing.
"So then from there, because he looks different from different angles, we used a software called ZBrush to create a 3D sculpture of Lupin, so that we could see the different angles," he went on. "I think we created like three types, and then we voted on which one was the most Lupin-looking of the three. And then, once that was decided, the hard part was really just deciding on all the expressions, because every time he turns, we have to decide on which expression works. So, that was really hard, and I think it took about eight months to figure it out. The riggers worked really hard on this, but we had a sheet with different expressions of Lupin and decided, 'Okay, which one are we going to go with?'"
And he talked about what he's working on now. "I'm working on a couple of projects. One of them is one of those movies for theme park rides, similar to Star Tours or the Harry Potter ride. [The park] is in the suburbs of Tokyo. It's actually a pretty old theme park that's going to be renovated to become a new one. Then, the one I'm working on is going to be probably the main attraction. I can't give out the details, but it's something that everyone would probably be excited about. Then, I'm also working on two different live-action [films], but because of Covid, it's really hard to say how it's going to move, if I could get into filming."
Best of luck to him!
Source: Deadline
____
Danica Davidson is the author of the bestselling Manga Art for Beginners with artist Melanie Westin, and its sequel, Manga Art for Intermediates , with professional Japanese mangaka Rena Saiya. Check out her other comics and books at www.danicadavidson.com.