Live-Action Attack on Titan Visual is Colossal
The two-part live-action film adaptation of Hajime Isayama's Attack on Titan is scheduled to open consecutively in Japan next August and September. In a recent post on Cinema Today, the film's Colossal Titan is described as being even taller than Godzilla's most towering incarnation. While the 2014 version of Godzilla stood at an impressive 108 meters tall, the Colossal Titan hits the 150 meter mark, and he's part of an intense new promotional visual.
Dig the powerful image, which features Eren actor Haruma Miura boldly standing before the colossal menace, below.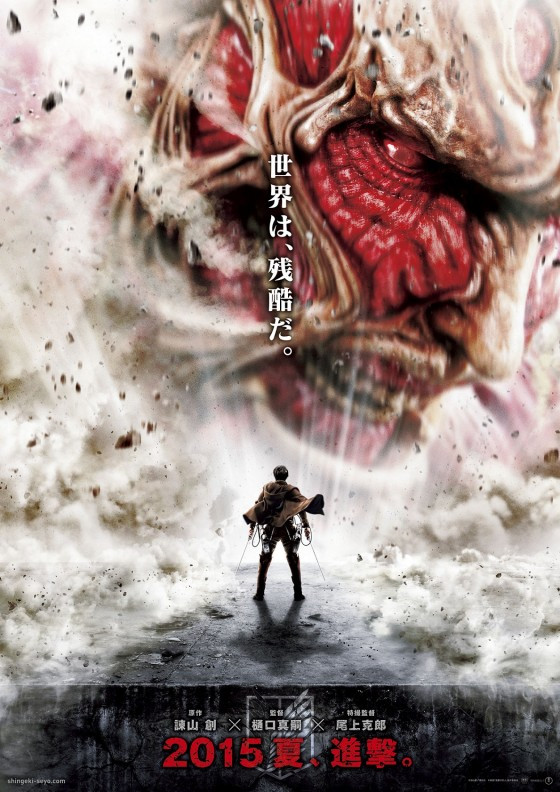 Via Crunchyroll