Japanese Fans Rank the Best 90s Anime Songs by Women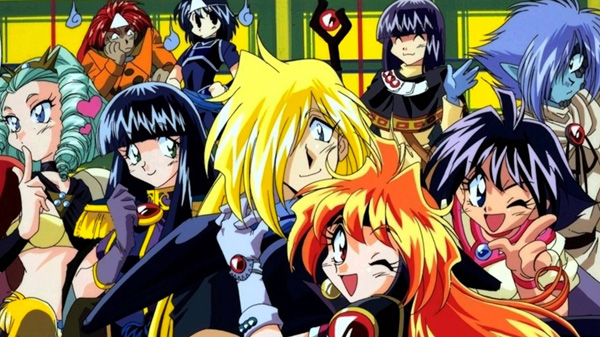 Man, being an anime fan in the 90s was something. Tapes (yeah, tapes) were over 30 bucks and only had two episodes on 'em, you had to choose between sub and dub, and the selection of stuff available in English was a drop in the proverbial ocean compared to now.
But at least the music rocked.
Take a trip back in time with this list, in which readers of polling station Charapedia get to ranking the best 90s anime songs performed by women. Spoiler: they are all great.
10. "Arashi no Naka de Kagayaite"
Artist: Chihiro Yonekura
Anime: Mobile Suit Gundam: The 08th MS Team

9. "Platinum"
Artist: Maaya Sakamoto
Anime: Cardcaptor Sakura

8. "Hohoemi no Bakudan"
Artist: Matsuko Mawatari
Anime: YuYu Hakusho
7. "Moonlight Densetsu"
Artist: DALI
Anime: Sailor Moon
6. "Yuzurenai Negai"
Artist: Naomi Tamura
Anime: Magic Night Rayearth
5. "Sobakasu"
Artist: Judy and Mary
Anime: Rurouni Kenshin
4. "Give a reason"
Artist: Megumi Hayashibara
Anime: Slayers Next
3. "You Get To Burning"
Artist: Yumi Matsuzawa
Anime: Martian Successor Nadesico
2. "Mezase Pocket Master"
Artist: Rica Matsumoto
Anime: Pokemon
1. "A Cruel Angel's Thesis"
Artist: Yoko Takahashi
Anime: Neon Genesis Evangelion
No surprise at number one: two decades later, "A Cruel Angel's Thesis" is still dominating karaoke boxes around Japan. More surprising, or at least far less known for us Stateside, is number two, the Japanese Pokemon theme, since, y'know, we had our own.
Speaking of our own: even if you don't know the lyrics to number seven, "Moonlight Densetsu," it's quite possible you'll recognize the melody.
Geezers like me who remember 90s anime or those who've discovered its greatness later: what're your favorite themes?
Source: Charapedia