Japanese Fans Rank The Anime Couples They Want to Split Up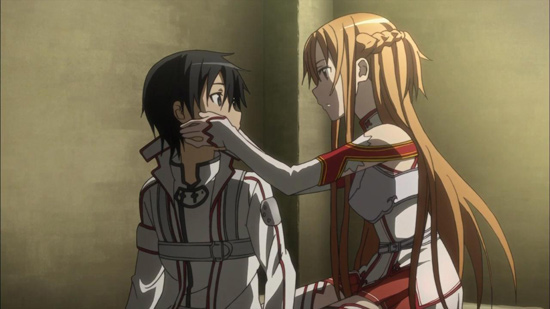 The internet seems to run on lists these days, and that's no less true in Japan, where several sites have taken to regularly polling their audience and listing the results for fun and profit. But the constant creation of new polls means coming up with new and original questions becomes increasingly difficult.
So we've got to give props to charapedia.jp, who released the results of a poll this week asking not "what are your favorite anime couples," but "what anime couples would you like to see break up?"
The top 10 "break up already!" results look like this:
10. Naruto and Hinata (Naruto)
9. Makoto Itou and Sekai Saionji (School Days)
8. Shinichiro Nakagami and Hiromi Yuasa (true tears)
7. Kira Yamato and Lacus Clyne (Gundam Seed)
6. Sasuke Uchiha and Sakura Haruno (Naruto)
5. Raku Ichijou and Chitoge Kirisaki (Nisekoi)
4. Makoto Itoh and Kotonoha Katsura (School Days)
3. Yoshirin and Micchi (Crayon Shin-chan)
2. Kirito (Kazuto Kirigaya) and Asuna Yuuki (Sword Art Online)
1. Shinichi Kudou (Conan) and Ran Mouri (Detective Conan)
The couples readers were most annoyed about, it seems, came from Naruto and School Days, with two listings each. Notably, both School Days pairings feature the same character, protagonist Makoto Itoh, who just can't seem to catch a break, apparently.
Other notable couples included Kirito and Asuna from Sword Art Online, the reason for which, posits Niconico News, is that fans of the two characters "want them for themselves." However, they point out the couple also ranked number one on an earlier ranking of anime's best couples, so there are plenty of fans on both sides of this one.
But the number one spot goes to Shinichi Kudou and Ran Mouri from Detective Conan. Shinichi is, of course, the high school student who was unwillingly transformed into a first-grader and became Conan Edogawa. Niconico News speculates the reason behind fans wanting them to break up is that unfortunate permanent age difference.
Could it be, though, that ponytail fans are just jealous?
Do you agree with this ranking? What anime couple would you rather see go their separate ways?
Source: Charapedia via Niconico News