Haikyu!! Gets New Anime Season in 2019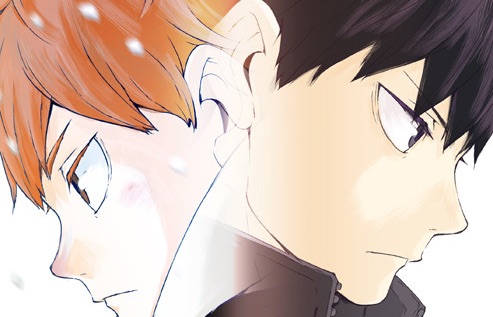 Volleyball anime Haikyu!! will celebrate its fifth anniversary with a bang (or should we say a spike?): a new season has been announced for 2019.
The new season will be the fourth for the series, which is based on the manga by Haruichi Furudate.
With the announcement of the season came a preview visual and trailer, and well as the announcement of a kick-off event September 22 at Maihama Amphitheater in Chiba. While an airdate has not yet been announced, we're guessing it won't be too far from that event.
Here's how Crunchyroll describes the first season, which was animated by Production I.G in 2014.
Based off of the original Weekly Shonen Jump manga series from Haruichi Furudate, Haikyu!! is a slice-of-life sports anime revolving around Shoyo Hinata's love of volleyball. Inspired by a small-statured pro volleyball player, Hinata creates a volleyball team in his last year of middle school. Unfortunately the team is matched up against the "King of the Court" Tobio Kageyama's team in their first tournament and inevitably lose. After the crushing defeat, Hinata vows to surpass Kageyama After entering high school, Hinata joins the volleyball team only to find that Tobio has also joined.
Source: Comic Natalie