Gundam Wearwolf Spinoff Manga Announced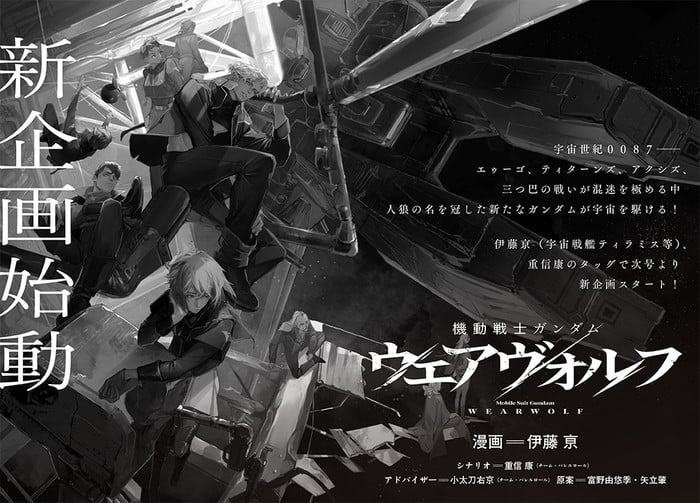 A new Mobile Suit Gundam spinoff story set in the Universal Century (UC) timeline is on the way in the form of the Mobile Suit Gundam Wearwolf manga. Plans were revealed in the June issue of Kadokawa's Gundam Ace magazine, and the first installment will debut in the next issue. 
Credits for the manga include Yasushi Shigenobu (series composition for the BORUTO: NARUTO NEXT GENERATIONS anime) on the scenario, with first Boruto manga author Ukyo Kodachi on board as advisor and Kei Ito (Space Battleship Tiramisu) handling art. 
True to the title, the manga centers on a new mobile suit codenamed Wearwolf, and takes place in the midst of the conflict between AEUG, Titans and Axis in UC 0087. 
Source: Gundam Ace on Twitter via Anime News Network