Group in Honduras Uses Light Yagami to Urge People to Vote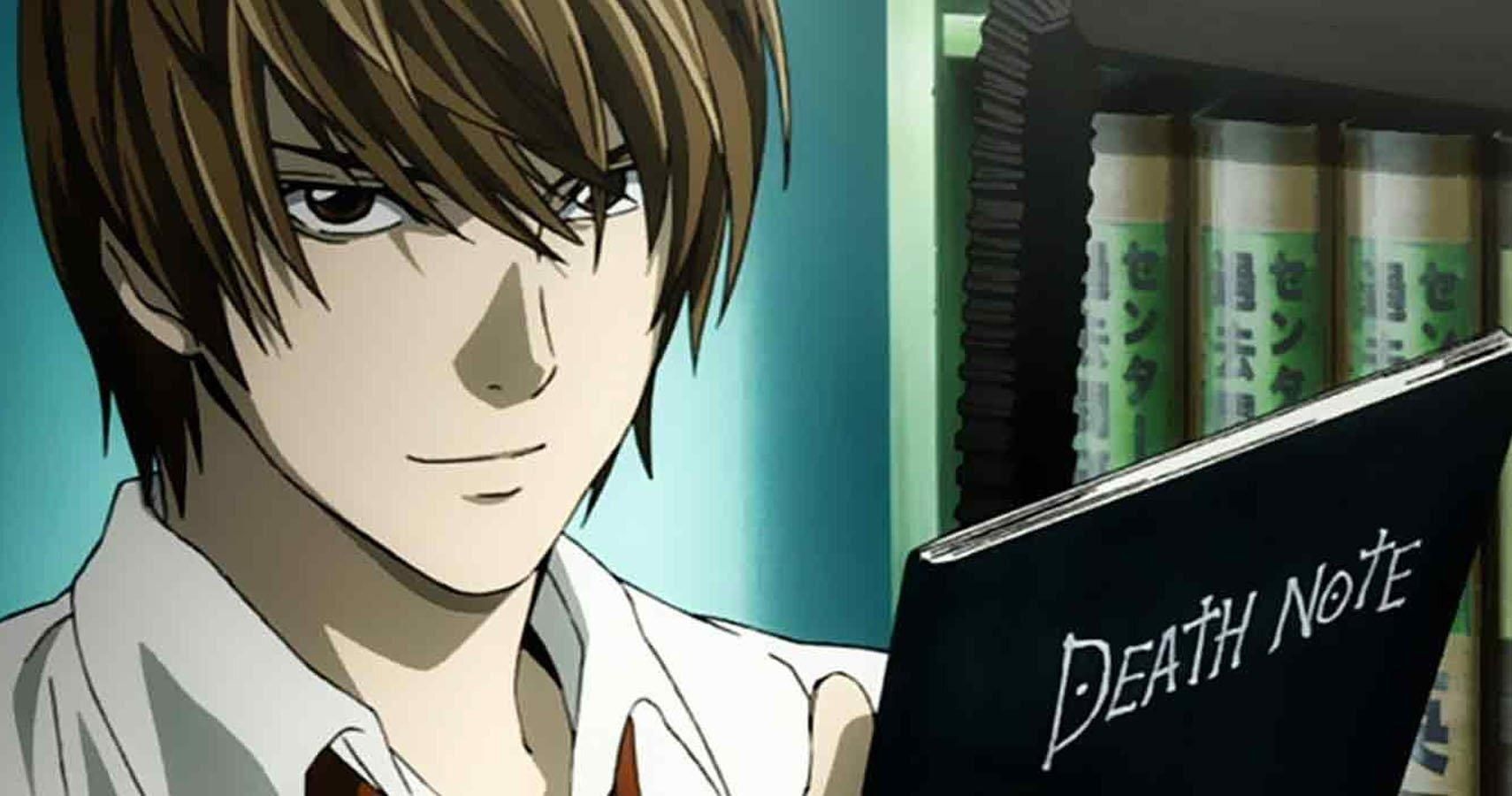 Elections tend to have public service announcements and activists reminding people to vote, and the Honduras presidential election got an unusual person involved: Light Yagami from Death Note.
This is not in any official capacity from the creator or publisher, and Light doesn't suggest any specific candidates. Instead, a group called Observatorio Democrático Juventud Honduras (translated as Democratic Youth Observatory Honduras) has been sharing ads and posters of Light encouraging people to vote. His notebook, instead of saying "Death Note," references the election. Since Light is a mass murderer who uses a Death Note to kill people, he might seem like an odd choice for someone to be dispensing advice. But the message given with Light is: "The Power Is In Your Hands."
On a Facebook page ad with Light, it says, "If you don't vote, others will decide for you, and you will not be able to complain when you don't find a job and opportunities."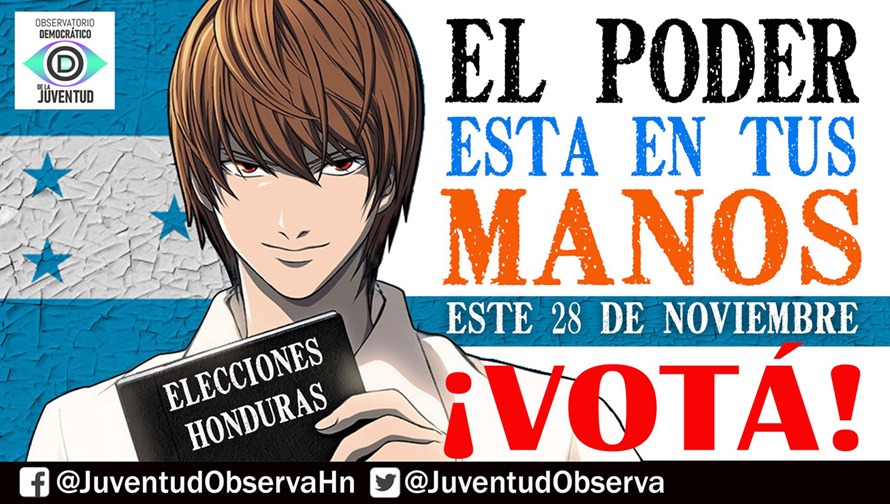 It was recently reported that Honduras has the lowest support for democracy within Latin America, but the electoral council said this year the voting turnout rate was very high, with more than 2.7 million ballots being cast.
NPR, while writing about the election, used a photo of the Light Yagami ad as their main image and called the piece "Honduran voters want to protest the president. Their options are a cast of characters." While having Light (a literal character) as the main image for their story, it never mentions his name or Death Note once in the article.
VIZ Media releases both the English dub and original manga of Death Note in America. It gave this description of the series:
"Light Yagami is a genius high school student who is about to learn about life through a book of death. When a bored shinigami, a God of Death, named Ryuk drops a black notepad called a Death Note, Light receives power over life and death with the stroke of a pen. Determined to use this dark gift for the best, Light sets out to rid the world of evil… namely, the people he believes to be evil. Should anyone hold such power? The consequences of Light's actions will set the world ablaze."
Source: ANN
____
Danica Davidson is the author of the bestselling Manga Art for Beginners with artist Melanie Westin, and its sequel, Manga Art for Intermediates, with professional Japanese mangaka Rena Saiya. Check out her other comics and books at www.danicadavidson.com.