Who Wants Demon Slayer Cake This Season?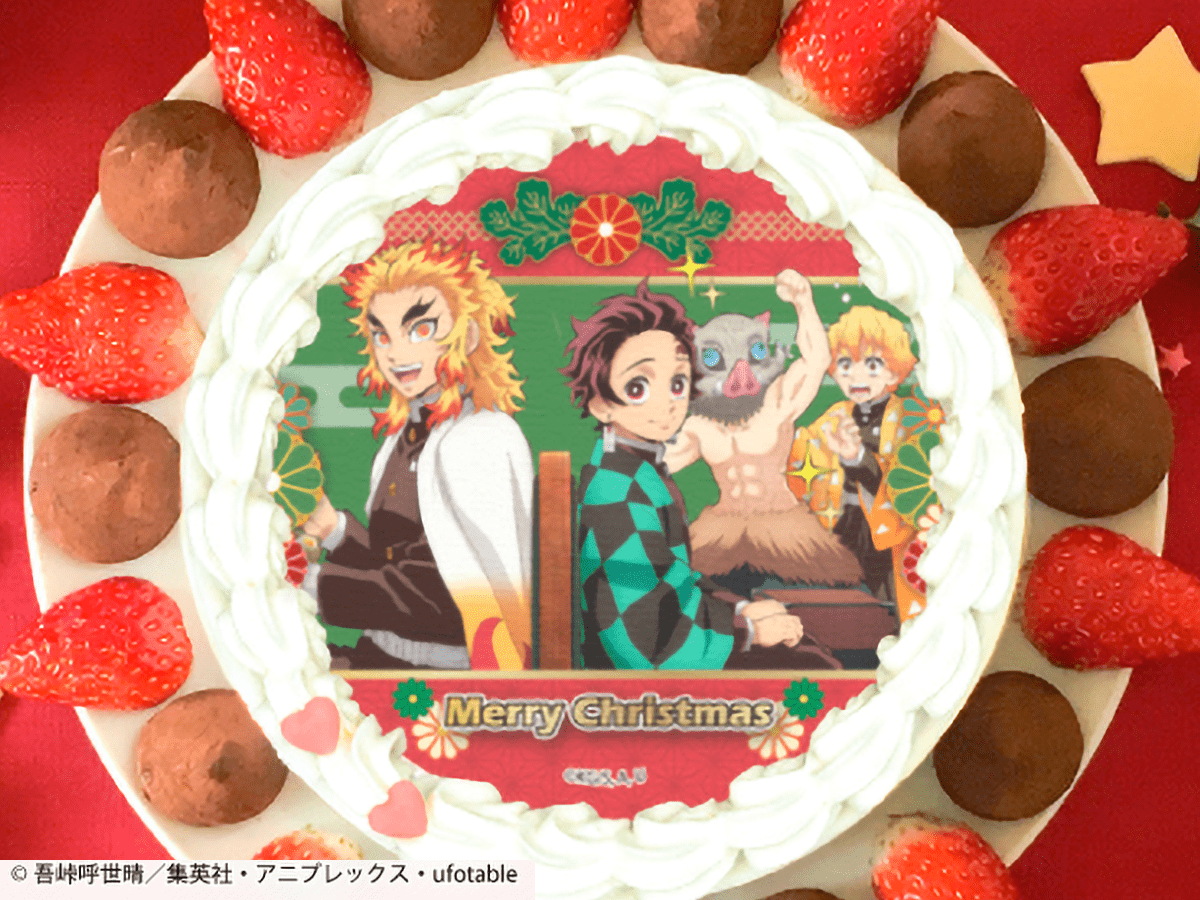 If you're in Japan and feeling hungry, there are new Demon Slayer foods to eat, and not just at the Demon Slayer restaurant in Universal Studios Japan. Now that we're close to December, Japanese brand Priroll is rolling out a line of officially-licensed Demon Slayer cakes.
These are officially licensed and you can order either whipped cream or chocolate cream. The cakes come with Demon Slayer-themed designs on top, and there are almost forty different options. Here is a selection of six, where you can see Tanjiro, Rengoku, Nezuko, Zenitsu, Inosuke, and Muzan Kibutsuji, among others.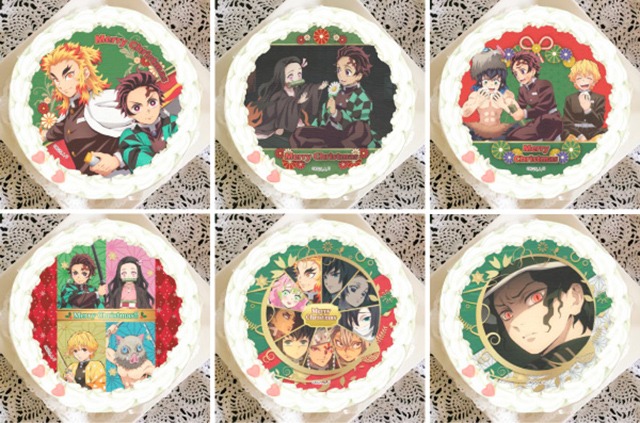 Each cake costs 5400 yen (about $47.50) and can be shipped anywhere in Japan. However, because it's perishable, it can't be sent out farther. These are not to be confused with bootleg Demon Slayer cakes which were selling at more than double the price, until the baker was busted by Tokyo Police earlier this month.
If you don't have a sweet tooth, there's also the option of new Demon Slayer sushi. These are found only in the Japanese chain Kura Sushi. They have options like Kyojuro Rengoku's Flame Roasted Cheese Salmon, a melon drink for Tanjiro and a strawberry drink for Nezuko. Spend enough, and you could find yourself with a Demon Slayer calendar. They have these choices: a Tanjiro calendar, a Nezuko calendar, Zenitsu calendar, and a Hashira calendar.
Kura Sushi also has gacha slot games set up in their restaurants where all the prizes are related to Demon Slayer. People who follow the chain's Twitter and share information about their campaign also put themselves in the running to get a sushi party in their own houses.
The downside, of course, is like the cake, sushi isn't really something you can ship far away, so people will need to be in Japan for both of these foods. The merchandise surrounding them, though, can ship, and might just show up at future anime conventions in America.
____
Danica Davidson is the author of the bestselling Manga Art for Beginners with artist Melanie Westin, and its sequel, Manga Art for Intermediates, with professional Japanese mangaka Rena Saiya. Check out her other comics and books at www.danicadavidson.com.