Glass Mask Makes It Easier to Talk About the Art of Acting
Suzue Miuchi's intense theatrical shoujo series Glass Mask has been running off and on since 1979. For more than 40 years, actresses Maya Kitajima and Ayumi Himekawa have vied for one unique honor: exclusive rights to play the lead in The Crimson Goddess. Two anime adaptations later, the coveted role is still up in the air.
While we don't know when we'll finally have a victor, we've benefited a lot from this classic series. Not only is it exciting and entertaining, it can help us understand the acting world better. You're unlikely to ever meet a coach as intense as Tsukikage-sensei… but some things ring true across all genres.
"Stage Storm": The Curse of Fantastic Actors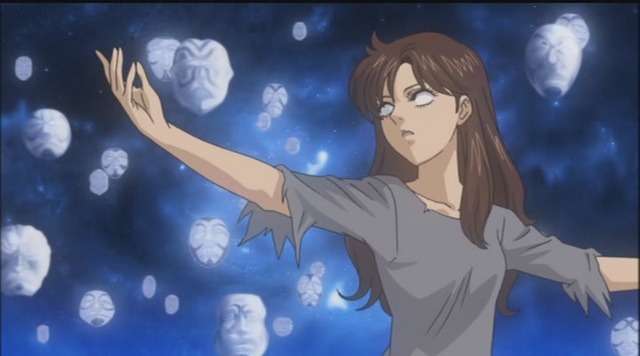 Have you ever watched a movie or TV show with an actor so compelling, they down out everyone and everything else? Some roles require exactly this ability (think big hitters like Hamlet). But other productions can actually suffer from an actor being this eyecatching. This is addressed in Glass Mask, in the form of Maya's "stage storm."
Think of it as "stealing a scene," but on steroids. No matter how small the role, all eyes will be on an actor with stage storm. This innate ability can wreck a show with, say, an ensemble cast. With care and practice, it can be harnessed and brought out at just the right time; let loose, a powerful actor runs the risk of steamrolling their co-stars. Can you think of anything you've seen where this has happened?
There can be more than one "right" performance
The core of Glass Mask is the rivalry between the natural talent of Maya and the refined acting ability of Ayumi. They're both pursuing one role as it is, but we've already seen them share a role once: that of Helen Keller in William Gibson's The Miracle Worker. The pair traded off the role, each bringing their own interpretation to it.
Both Maya and Ayumi understand key elements of Keller's life, where other auditionees leaned on stereotypes. Both played the character differently, but both also took the time to learn and consider what life for a person in her situation might have been like. (Maya went a little more method, but that's on brand.) It goes to show that, especially when it comes to plays, a single role can have many "right" interpretations.
The director is equally important.
Chigusa Tsukikage is not an acting coach to be trifled with. Like the hardest-core coach in a sports anime, the Glass Mask character goes to ridiculous lengths to bring out what she knows her star performers can do. Thankfully most directors don't go as hard as she does… but it is true that directors are just as important to an actor's performance as the actors themselves.
A good actor can work to a director's vision, and a good director works with an actor to make that happen. The point being — a character is a collaboration. And behind every good role is a good director helping a good actor along.
It may be a while yet until we find out who the next Crimson Goddess is — but we still have a lot to learn along the way.