Gintama Mixes It Up with Adidas in New Collaboration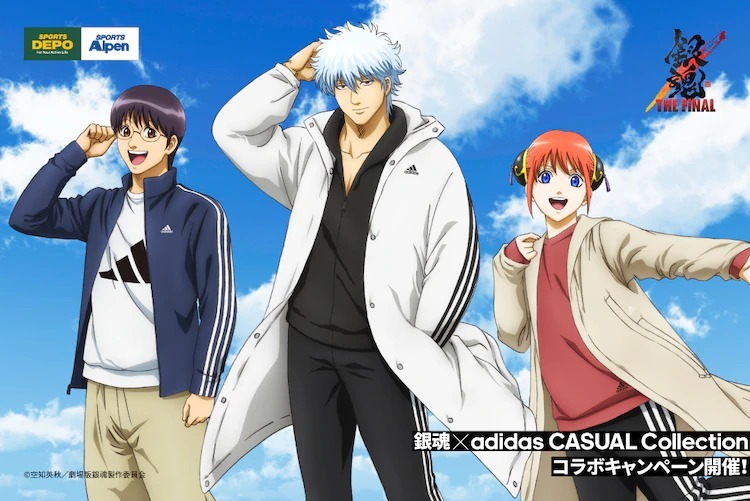 Adidas clothing has been parodied in the Gintama anime, so it's only appropriate that the brand make it official with a collaboration. Ahead of the upcoming Adidas CASUAL Collection 2020 Fall/Winter release, the team-up is here to show Gintoki, Shinpachi, and Kagura dressed up in their best sporty outfits.
This promotion works doubly well thanks to the fact that there's a new Gintama anime film on the not-so-distant horizon. To bring the worlds of Adidas and Gintama together even more directly, the Yorozuya trio will be blaring their voices over the loudspeakers at Alpen Stores in Japan while the collaboration is live.
Folks who buy over ¥6,000 of Adidas Gear will receive postcards featuring the visuals below. The set of cards will also be given away via the online Alpen Group store.
Look for Gintama THE FINAL to open in Japanese theaters on January 8, 2021.
Via Crunchyroll