GANTZ Creator Hiroya Oku Might Want Rights Back From Hollywood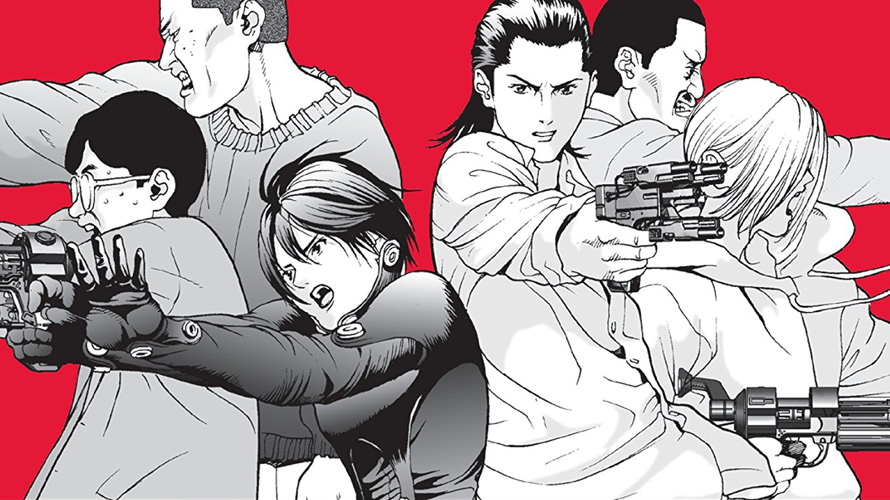 Over at Crunchyroll, Daryl Harding and Kaho Shibuya interviewed GANTZ creator Hiroya Oku about adaptations of his work, Hollywood, and what he thinks about overseas fans.
Asked about the possibility of a GANTZ reboot, Oku said, "I wonder if a reboot anime is possible for GANTZ … Even for seinen manga, the manga is quite full-on with naked bodies and gory scenes."
He continued, "When GANTZ first got its anime adaptation, it still faced quite a lot of censorship. I was told something like 'we can't make it how you want it to be' by the TV producer. The anime director seemed to often struggle. With things getting way stricter these days, I honestly think the idea of a reboot is difficult."
Which led to a question about Hollywood doing an adaptation. "I can't talk about all the details on that subject, but a Hollywood company does have the rights to adapt GANTZ at the moment, and unless they return us the rights, we won't be able to make either an anime or live-action adaptation of the manga. That's the Hollywood type of contract; they own all the adaptations including anime and live-action, except for manga."
Oku said he hasn't been updated on what's going on with Hollywood and GANTZ, and speculated that work on the project may have been halted because of COVID-19. "If that's the case, I'd like to have the rights back."`
He expressed surprise and delight about having overseas fans, saying it's never really sunk home to him. "To begin with, I don't think about a particular audience while writing my manga. As a Japanese manga creator, I started writing in the hopes of getting accepted here in Japan. So the idea of people outside of Japan loving my series is beyond amazing. I consider myself fantastically fortunate. All I can say is thank you. If you are fond of my manga, then please look forward to it. I'll stay as I am and keep my peculiar style and continue to write in my own original way."
Source: Crunchyroll
____
Danica Davidson is the author of the bestselling Manga Art for Beginners with artist Melanie Westin, and its sequel, Manga Art for Intermediates, with professional Japanese mangaka Rena Saiya. Check out her other comics and books at www.danicadavidson.com.