Gantz Creator Claims First Anime Breast Bounce Debuted in 1983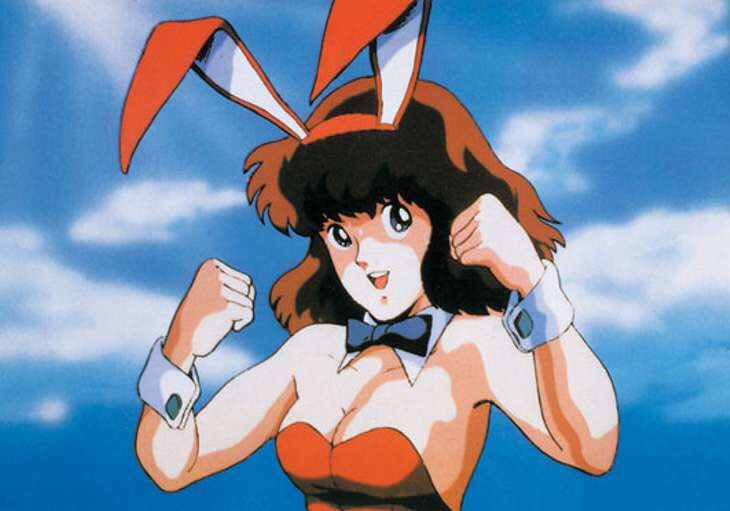 Mangaka Hiroya Oku, the creator of Gantz, took to Twitter to share really important information: the name of the man who allegedly debuted the now-infamous anime breast bounce. Oku wrote in this tweet, "The first anime animator to include a breast bounce was Yoshiyuki Sadamoto. He told me so himself."
The image Oku shares is of 1983's Daicon IV Opening short, which Sadamoto worked on. Here is what the scene looks like in action.
Since this short, Sadamoto went on to work as the character designer for Evangelion, The Girl Who Leapt Through Time, Summer Wars, and Wolf Children, among others.
SoraNews24 translated some of the replies to Oku's tweet:
"A historic moment."
"I'd heard a rumor that one of his nicknames was 'Breast Bounce Sadamoto.' Looks like it was well-deserved."
"So Sadamoto is the father of the breast bounce?!?"
"Well, that's the Gunbuster animation director for you."
"It must have given everyone who was there for the screening a mysterious sensation."
Others pushed back at Oku's proclamation that Sadamoto was the first animator in Japan to make a woman's breasts bounce as she moved. Someone insisted that breast bounces in anime go back to the 1960s with Sennin Buraku (translated as Hermit Village), though proof was not shown. It was also pointed out that you can see breasts bounce in Walt Disney's 1928 short "Bright Lights." But while Disney may have beaten anime to it, Oku's comment concerns when anime got in on the action. Others discussed their own confusions about the first, with one person remarking, "I'd thought Nausicaä of the Valley of the Wind was the first, but that didn't come out until a year after the Daicon IV Opening."
So Oku's words might not be officially fact-checked, but it has a lot of people wondering. And probably rewatching older anime to see if Oku is right.
Source: SoraNews24
____
Danica Davidson is the author of the bestselling Manga Art for Beginners with artist Melanie Westin. She is also the author of its upcoming sequel, Manga Art for Everyone, and the first-of-its-kind manga chalk book Chalk Art Manga, both illustrated by professional Japanese mangaka Rena Saiya. Check out her other comics and books at www.danicadavidson.com.