Evangelion Movie Wins Japanese Popularity Award Thanks to Fans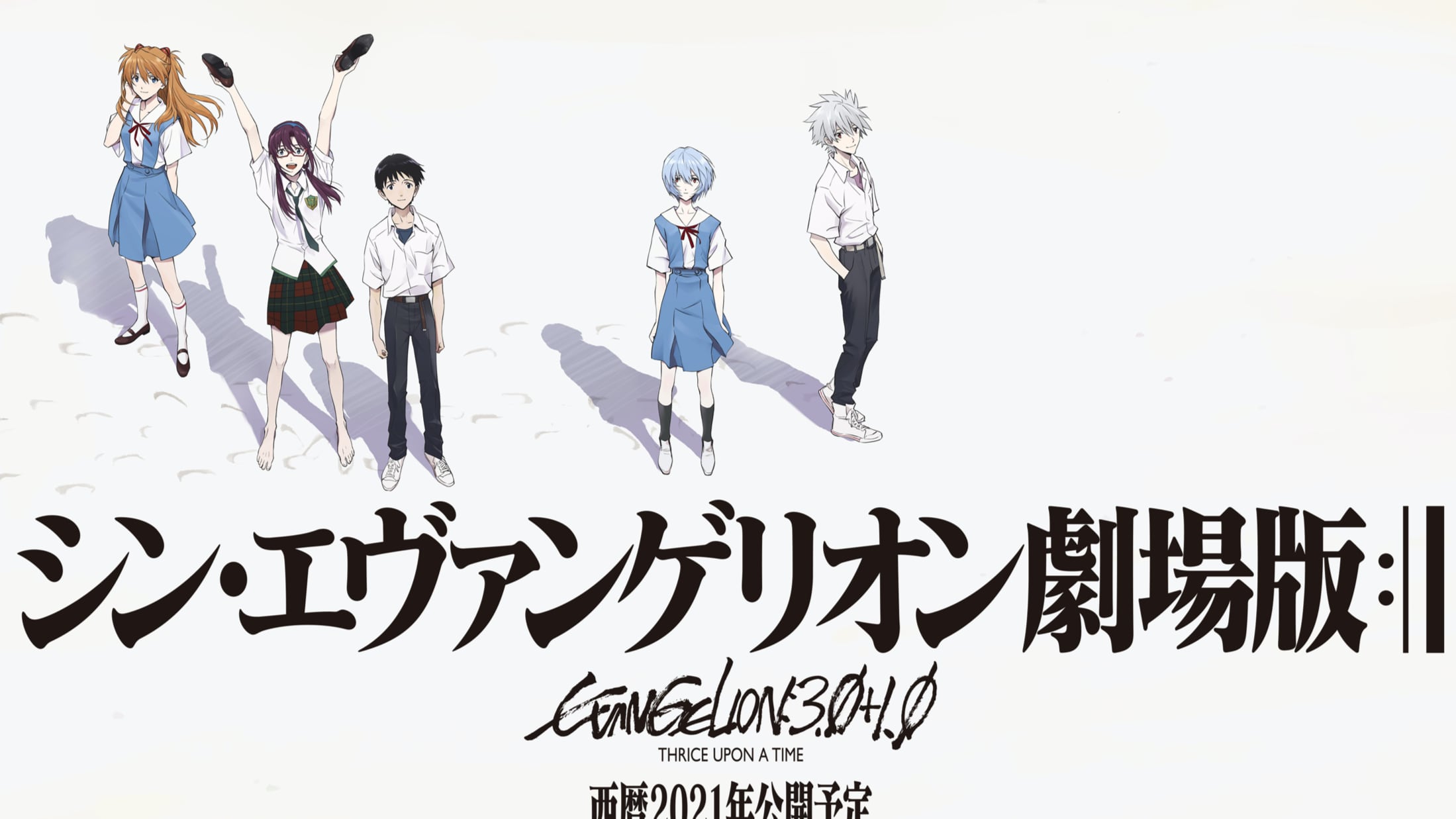 The Japan Academy Film Prize Association has made some announcements. For starters, Evangelion: 3.0+1.0: Thrice Upon A Time snagged the Popularity Award, which was an award that allows actual fans to vote.
Evangelion: 3.0+1.0: Thrice Upon A Time, BELLE, Jujutsu Kaisen 0, Fortune Favors Lady Nikuko, and Sing a Bit of Harmony are all nominated for Animation of the Year.
Here's the list of who won the Chairperson Award for lifetime achievement: actor Mitsuko Kusabue, film subtitler Natsuko Toda, recording/Kurosawagumi production manager, Teruyo Nogami, voice actress Masako Nozawa, costume designer Hanae Mori, and actor Tsutomu Yamazaki.
Here's the list of who won the Special Awards from the Chairperson for lifetime achievement posthumously: actor Sonny Chiba, animator Yasuo Otsuka, producer Masato Hara, actor Kunie Tanaka, director and scriptwriter Shin'ichirou Sawai, Toei and Toei Animation president and producer Tan Takaiwa, and costume designer Emi Wada.
The Shigeru Okada Award, which is for "producing high-quality films that combine entertainment and art with unique creativity and advanced technology," will be shared between Kyoto Animation and Toei Animation.
Everyone who even received a nomination will automatically get an Award of Excellence, whether they get the final award or not. The actual ceremony, when we'll learn the whole list of winners, will occur on March 11. Then we'll know if Evangelion also gets to take home Animation of the Year, or if another one of the contenders will snag that. Past winners of this category include Demon Slayer – Kimetsu no Yaiba – The Movie: Mugen Train, The Girl Who Leapt Through Time, Tekkonkinkreet, Summer Wars, The Wind Rises, Stand By Me Doraemon, The Boy and The Beast, In This Corner of the World, and The Secret World of Arrietty, among others.
Which of these movies do you think ought to win for Animation of the Year?
Source: ANN
____
Danica Davidson is the author of the bestselling Manga Art for Beginners with artist Melanie Westin. She is also the author of its upcoming sequel, Manga Art for Everyone, and the first-of-its-kind manga chalk book Chalk Art Manga, both illustrated by professional Japanese mangaka Rena Saiya. Check out her other comics and books at www.danicadavidson.com.