Honkai Impact 3rd Version 5.5 Update is Now Live!
Featured Spotlight: miHoYo
Get ready for even more content in action game Honkai Impact 3rd, which just unleashed the version 5.5 Equinox Gate update on February 24. With the saga of A Post-Honkai Odyssey reaching its climax and Bianka—the first-ever dual form Valkyrie—making her debut, there's no better time than now to download Honkai Impact 3rd and get in on the excitement.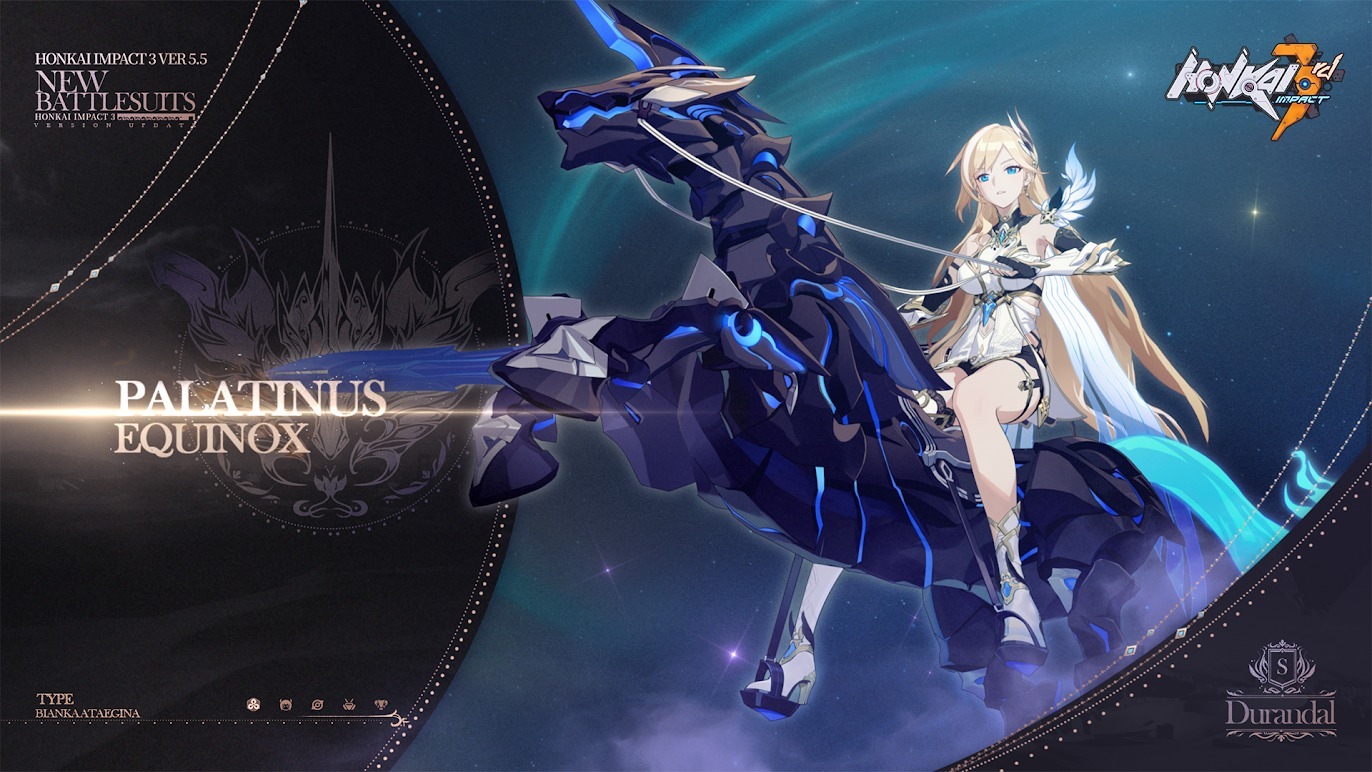 The v5.5 update features Schicksal's strongest Valkyrie Bianka transforming into Palatinus Equinox. The combination of black and white forms representing the two powers in her bloodlines allows her to surpass Active Honkai Reaction—and even the origin of Honkai—and she can freely alternate between Knight and Guardian forms as the first IMG-type Physical DPS. To put it simply, Bianka is a total powerhouse, and her Ultimate deals massive damage since it's guaranteed to Crit!
Rita, the other guardian of the bubble universe, has also acquired her own Astral Harness: Spina Astera. There are a bunch of other exclusive rewards coming in v5.5, from powered-up Mei and Carole of Squad 3 returning to the frontline to new qipao outfits for Dea Anchora and Silverwing: N-EX, a series of special login events, and more.
There's a lot to look forward to beyond the in-game updates. The animated Winter Memories short was released on February 15, and Honkai Carnival – Fandom Celebration 2022 is set to kick off on February 26. Moreover, to celebrate the 4th anniversary of Global Server, Honkai Impact 3rd Exhibition FREE Reservation opens! See the instructions and get a reservation now via this link. In the meantime, start your Honkai Impact 3rd adventure today and get in on version 5.5 right from the start!
** This article was sponsored by miHoYo **