Hideaki Anno Talks About Whether Eva is Done and Shinji's Happiness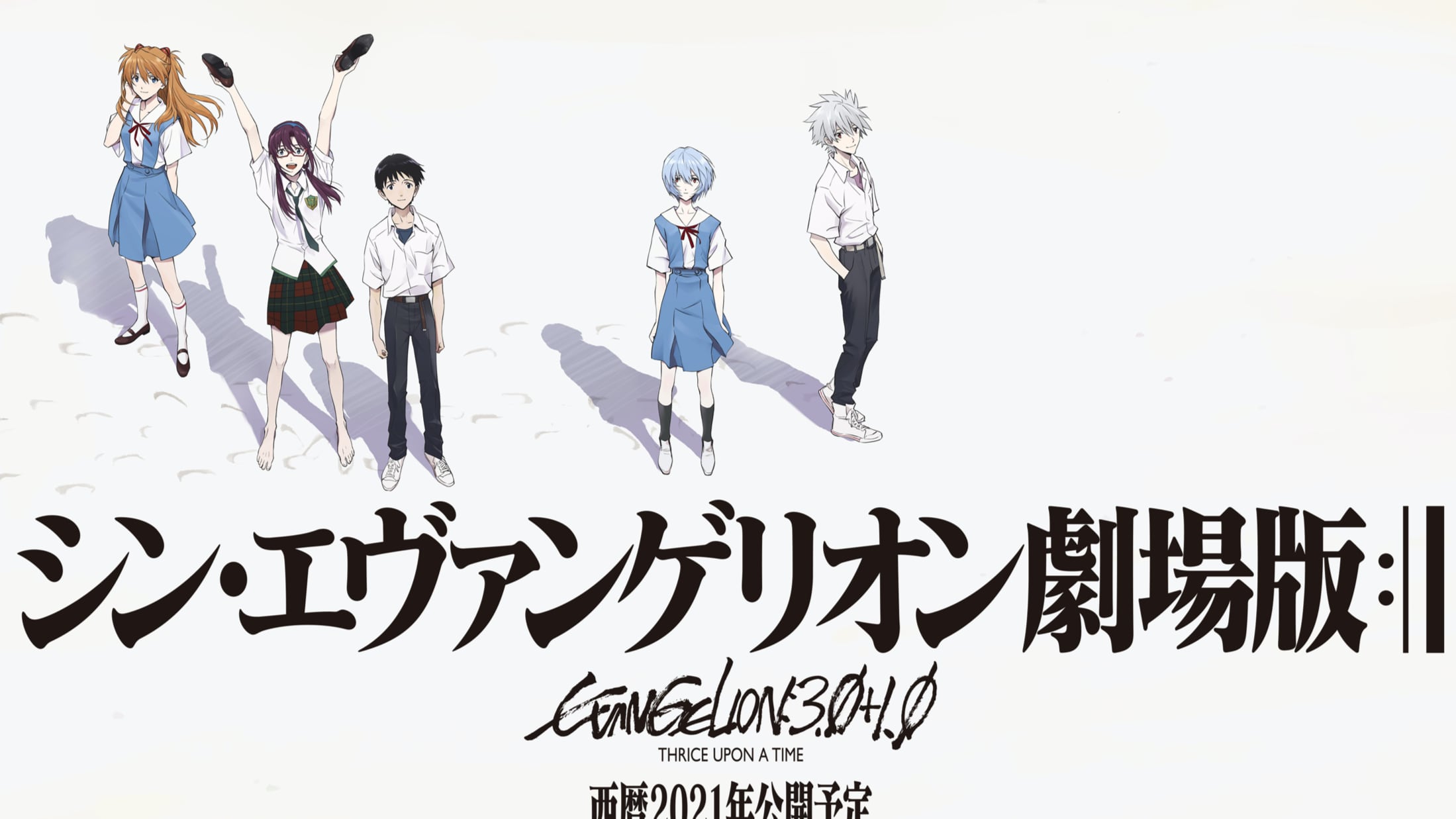 Evangelion: 3.0+1.0 Thrice Upon a Time hit Japanese theaters one year ago yesterday, and on the anniversary creator Hideaki Anno answered fans' questions on Twitter.
One fan wondered, "Mr. Anno, if someone actually commanded you to pilot Evangelion Unit-01, would you?"
To which Mr. Anno gave the short and decisive reply: "I would not."
Someone else wanted to know his favorite Evangelion and favorite character. He gave us a favorite Evangelion, but couldn't narrow the characters down to one: "Evangelion Unit-01. For characters, I like Misato, Asuka, and Ritsuko."
Another fan asked, "How many points would you give Thrice Upon a Time?" They got this response: "It'd be somewhere between zero and infinity. It's hard to convert a movie evaluation into a numerical score."
"Up until now, how many times have you watched Rebuild of Evangelion?" a fan questioned. Anno gave this answer: "After finishing the sound recording, zero times."
One fan asked a question that many other fans are thinking: "Mr. Anno, are you truly finished with Evangelion?"
Anno replied wittily, "This it the third time I've finished it, so I think that's enough."
As for the questions "Is Shinji happy now?," Anno was unwilling to give a straight answer, instead saying, "I'll leave those interpretations of the characters up to the sensibilities and imagination of the viewers."
Someone wondered what he preferred when it came to writing, concept planning, art production, and directing, and Anno said simply, "I don't really have one that I particularly like. I just involve myself in as much as I can to make the work its best, or better."
Amazon gave this description of Evangelion: 3.0+1.0 Thrice Upon a Time:
"The fourth and final installment of the Rebuild of Evangelion. Misato and her anti-Nerv group Wille arrive in Paris, a city now red from core-ization. Crew from the flagship Wunder land on a containment tower."
Source: SoraNews24
____
Danica Davidson is the author of the bestselling Manga Art for Beginners with artist Melanie Westin. She is also the author of its upcoming sequel, Manga Art for Everyone, and the first-of-its-kind manga chalk book Chalk Art Manga, both illustrated by professional Japanese mangaka Rena Saiya. Check out her other comics and books at www.danicadavidson.com.