English Dub Cast for A Silent Voice Announced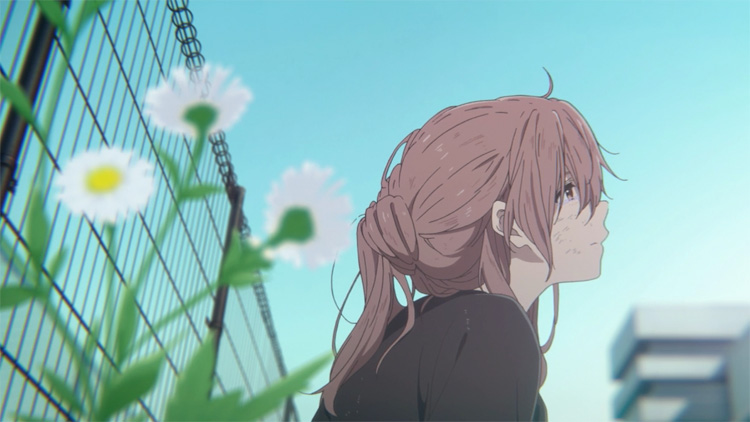 The English dub cast for A Silent Voice, Kyoto Animation's hit 2016 film (and one of our favorites from that year) has been announced.
The announcement was made by UK company Anime Limited, who will be releasing the film on home video in that country October 30.
The English dub was produced at NYAV Post, and was directed by Stephanie Sheh.
Perhaps the most notable bit of casting in the dub is Lexi Cowden, the actress who plays the role of deaf character Shoko Nishimiya, because Cowden herself is deaf. In the Japanese version of the film, Shoko was played by voice actress Saori Hayami.
The complete cast is as follows:
Shoya Ishida: Robbie Daymond
Shoya Ishida (in year 6 at school): Ryan Shanahan
Shoko Nishimiya: Lexi Cowden
Naoka Ueno: Kira Buckland
Naoka Ueno (in year 6 at school): Gia Grace
Miki Kawai: Amber Lee Connors
Miki Kawai (in year 6 at school): Annabelle Corigliano
Miyoko Sahara: Melissa Hope
Mikoko Sahara (in year 6 at school): Catie Harvey
Hirose (in year 6 at school): Brian Bekerle
Kazuki Shimada: Michael Sinterniklaas
Kazuki Shimada (in year 6 at school): Spencer Rosen
Yuzuru Nishimiya: Kristen Sullivan
Yaeko Nishimiya: Lipica Shah
Ito Nishimiya: Janis Carol
Miyoko Ishida: Sara Cravens
Nagatsuka: Graham Halstead
Satoshi Mashiba: Max Mittelman
Maria: AnnaBelle Deaner
Anime Limited also posted a preview of the English dub on YouTube, and promised more in the weeks to come.
A Silent Voice, which centers around Shoya Ishida, who comes to regret bullying his deaf classmate Shoko when he was a child, learning sign language in order to apologize and make amends for his past.
The film earned praise from Japanese parliament member Rie Saito, who herself is deaf.
Eleven Arts will screen A Silent Voice in U.S. theaters this October. Those screenings appear to be the English-subtitled Japanese version of the film.
Source: All the Anime