Enako Dragon Maid Cosplay Causes Controversy
Enako, Japan's most famous cosplayer, appears in this week's edition of Monthly Action cosplaying Tohru from Miss Kobayashi's Dragon Maid.
But not without some controversy: some fans complained that the cosplay is disrespectful to the character and property, causing a bit of a flare up online.
In response, Enako tweeted that she herself did not come up with the costume, and that it was simply a job she was hired to do. It's just business, y'know?
The editors of the magazine released a statement that said something to the same effect: it ain't Enako's fault, we came up with the costume on our side, and it was designed so that even people who don't know the original property can enjoy.
For my part, I didn't even realize what the problem was at first, but going back to the original, it seems Tohru's actual clothing is a bit more conservative. Still, c'mon, is this that big of a deal? Let us know what you think.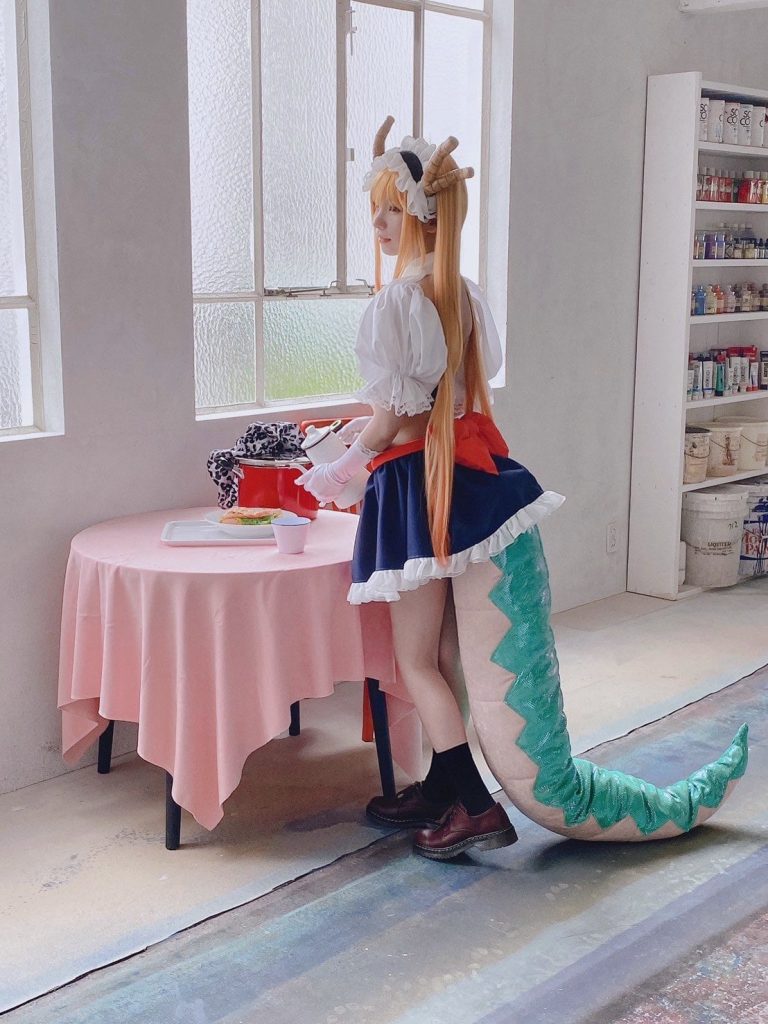 https://twitter.com/enako_cos/status/1419941287730376704
From Seven Seas:
Miss Kobayashi lives in a ordinary apartment, along with her new maid, Tohru…a dragon girl! Tohru despises all humans except for Miss Kobayashi, who she adores. Tohru works diligently to serve her beloved mistress, but there are a lot of little things that she can't seem to quite get right…. Take a peek into the daily life of a hard-working office lady and her inept dragon maid in this inhumanly delightful comedy!
Source: Otakomu