This Japanese Inn Lets You Don Samurai Armor While Gaming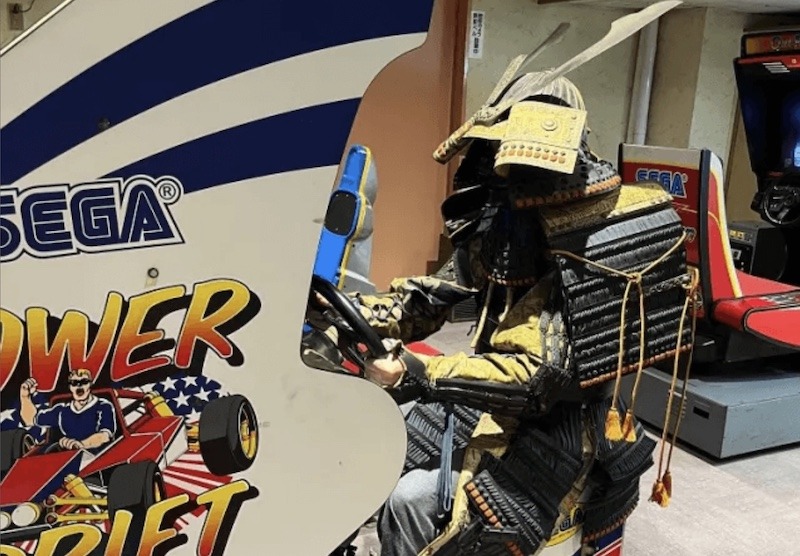 Gaming and cosplay are two big things in the realm of otaku interests, but how about cosplaying historically while gaming? Let me be more specific: how would you like to dress as an actual samurai warrior and dance along with a game like Dance Dance Revolution? Because that's being offered at an inn in Japan.
Takasago Onsen, which can be found in Asahikawa, within the Hokkaido Prefecture, is a ryokan, which is a type of old fashioned Japanese inn. Think communal baths, walking on tatami reeds, sleeping on a futon, etc. Sometimes these ryokan also offer arcade video games, though they tend to make a point that the video games are older ones.
But the samurai outfit is a new twist.
https://twitter.com/takasago_onsen/status/1697430334596628963
Besides Dance Dance Revolution, games like Pac-Man, Hang-On, Power Drift, Final Lap 3, Cosmo Gang, and Out Run are all available for people samurai-clad or not. If someone wants to wear the armor, you have to pay 2,000 yen (about $13.70). They don't have any armor for kids, though, so you have to be an adult or at least bigger than an elementary school kid. Only one party can get the armor on any given day. However, it does appear that two people within the same party can switch around who is wearing it during the day.
As you might guess, it also isn't an easy outfit to slip on. It's estimated to take about half an hour to get all the armor on properly. Thankfully, if you're not in the know on how to put on traditional Japanese armor, workers at the hotel can lend you a hand.
If anyone is traveling in the area and interested, Takasago Onsen is located at Hokkaido, Asahikawa-shi, Takasagodai 8-235-1-5. You can also check out the inn's website here (it's in Japanese). Good luck gaming in your armor!
Source: SoraNews24
_____
Danica Davidson is the author of the bestselling Manga Art for Beginners with artist Melanie Westin, plus its sequel, Manga Art for Everyone, and the first-of-its-kind manga chalk book Chalk Art Manga, both illustrated by professional Japanese mangaka Rena Saiya. Check out her other comics and books at www.danicadavidson.com.