Dress Like Urusei Yatsura's Cast with School Uniform Cosplay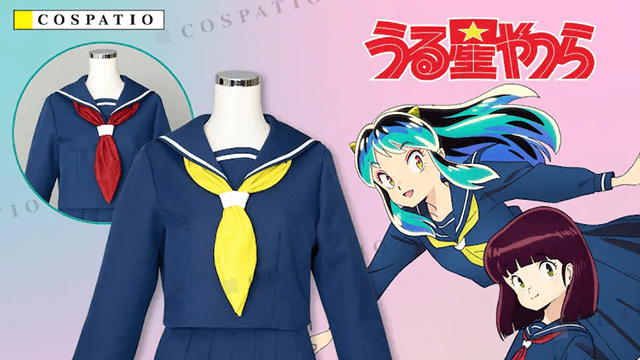 COSPA brand Cospatio is getting in on the fun of the new Urusei Yatsura anime, and it offers up the perfect chance for you to join in too! Among the brand's latest items are reproductions of Tomobiki High School's girl's uniforms, as seen in the anime adaptation of Rumiko Takahashi's classic manga, and they're available in both winter and summer styles.
The winter uniforms ship out in mid-March, with the navy skirt going for ¥18,700 (about US$129) and the long-sleeved jacket going for ¥24,200 ($166). 
The summer uniforms consist of a pleated skirt for ¥18,700 ($129) and a short-sleeved top for ¥20,350 ($140). These should start rolling out in early April. 
You can also add the finishing touches with a yellow or red scarf for ¥3,300 ($23) a pop. All of the items are now available to preorder via Cospatio, and samples will be on display at select cosplay shops throughout Japan for a limited time.
Via Crunchyroll News