Christopher R. Sabat Returns to Voice Ayame in Fruits Basket Anime
Our last cast update for the new Fruits Basket anime came along with the announcement of U.S. screenings for the first two episodes. Now the official Twitter account is back for more with the reveal of Christopher R. Sabat (Vegeta in Dragon Ball, All Might in My Hero Academia), who returns to voice Ayame Soma.
As has been the case with previous additions, the announcement came with a quick Q&A. Check it out below to see how Sabat felt about returning to Fruits Basket, what has changed over the years since the previous adaptation, and more.
Other recent additions include Justin Cook as Hatsuharu Soma: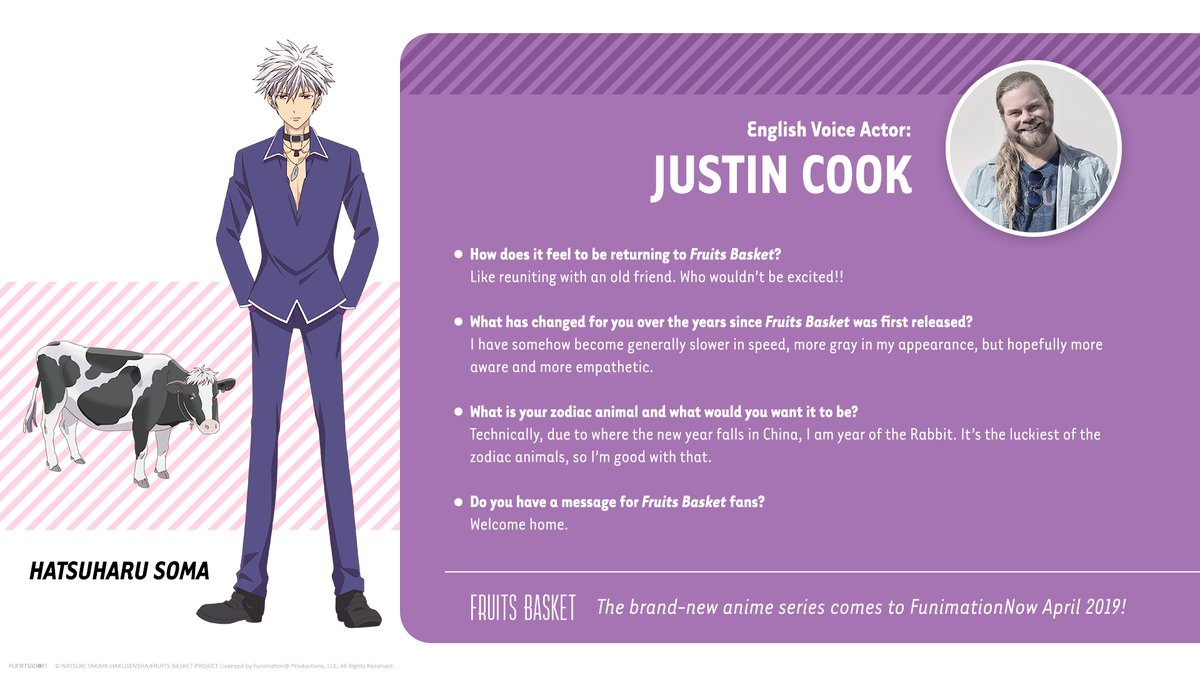 Kent Williams as Hatori Soma:
And Colleen Clinkenbeard as Akito Sohma: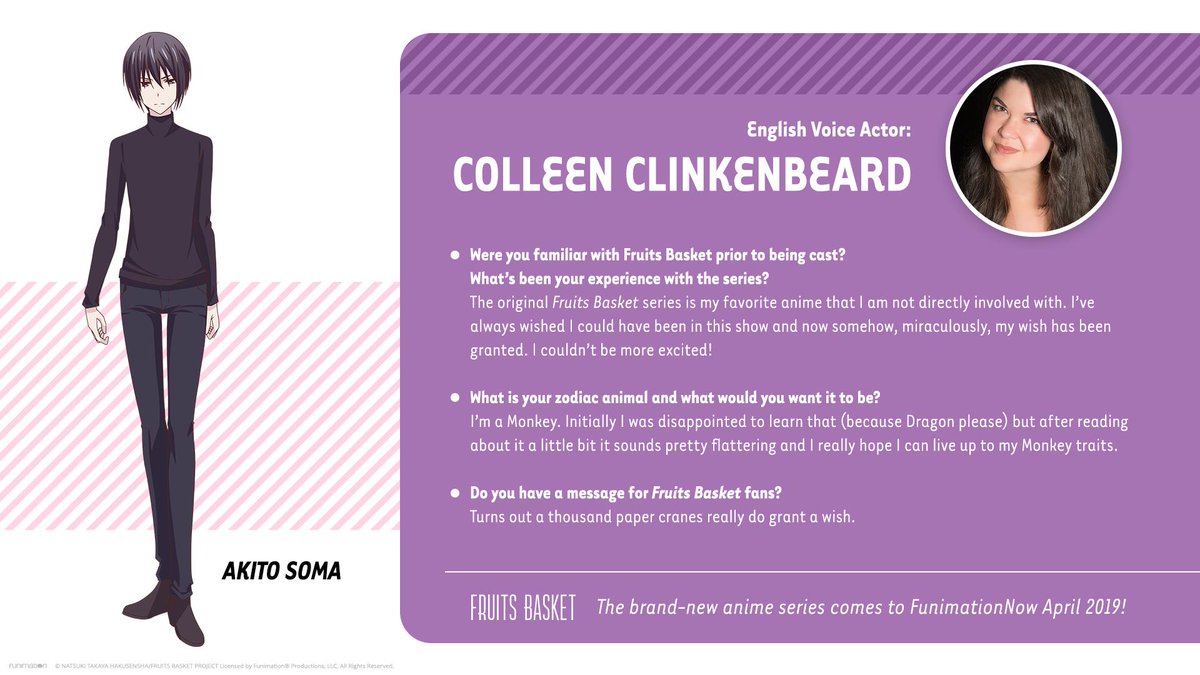 Fruits Basket premieres this April, but you can catch the first two episodes early in theaters this March. Ticket sales are still being finalized, but keep an eye on the official site for updates.
Synopsis:
Tohru Honda thought her life was headed for misfortune when a family tragedy left her living in a tent. When her small home is discovered by the mysterious Soma clan, she suddenly finds herself living with Yuki, Kyo, and Shigure Soma. But she quickly learns their family has a bizarre secret of their own: when hugged by the opposite sex, they turn into the animals of the Zodiac!