Bring Out the 90s/2000s Shojo Nostalgia with Eternal Shojo Café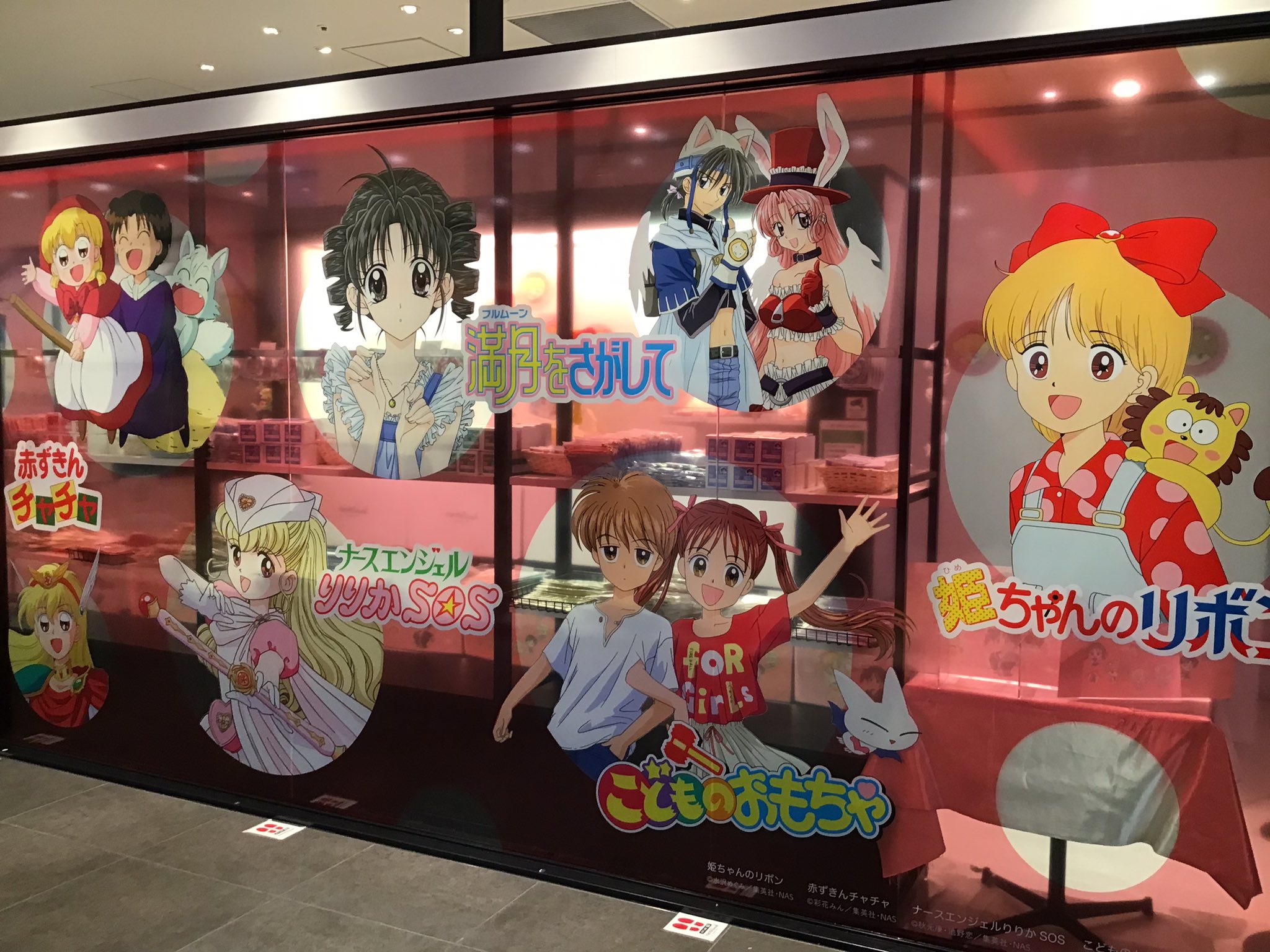 It's time to get your nostalgia on! The Eternal Shojo Café has debuted in Shibuya, Tokyo to highlight five shojo series from the 90s and early 2000s.
The anime series from the 90s are Akazukin Chacha, Kodomo no Omocha (a.k.a Kodocha), Nurse Angel Ririka SOS and Hime-chan's Ribbon. The last title, Full Moon o Sagashite, is from the early 2000s. All these series started out as manga published in Ribon and then received anime adaptations.
Of course all of the food is themed, and diners can choose a place mat to take home. They have two choices: one of all the main characters in their normal sizes, and one with the main characters plus supporting characters, all chibi size. And any drinks come with a complimentary character coaster, with 17 varieties.
Looking to the themed meals, Akazukin Chacha offers up Shiine's Homemade Curry, Magical Princess Strawberry Milk, and Azukin Chacha's Dessert Plate.
Kodomo no Omocha has two options: Maro-chan's Chocolate Chestnut Drink, and Sana and Hayama's Rice Omelets.
Hime-chan's Ribbon also has two options for its menu: Pokota's Maple Chicken Donut Sandwich and Hime-chan and Pokota's Donut Tower.
Nurse Angel Ririka SOS has Nurse Angel Ririka's Vaccine (which is a drink) and Ririka Life Flower Parfait.
Full Moon o Sagashite has more options on its menu: Full Full Moon Cheesecake, Meruko's Peach Vinegar Gelatin Drink, Takuto's Apple Vinegar Gelatin Drink, and Takuto and Meruki's Green Onion Ramen.
There is additionally a little shop with the café, so you can buy character goodies, including tote bags, charms and clear files.
And while it's called the Eternal Shojo Café, it won't be around eternally. In fact, it's a limited-time café, and will only be around until March 21. After that, we'll have to find other ways to celebrate beloved shojo series from the 90s and 2000s.
Source: SoraNews24
____
Danica Davidson is the author of the bestselling Manga Art for Beginners with artist Melanie Westin. She is also the author of its upcoming sequel, Manga Art for Everyone, and the first-of-its-kind manga chalk book Chalk Art Manga, both illustrated by professional Japanese mangaka Rena Saiya. Check out her other comics and books at www.danicadavidson.com.