BELLE Makes Its US Theatrical Debut on January 14, 2022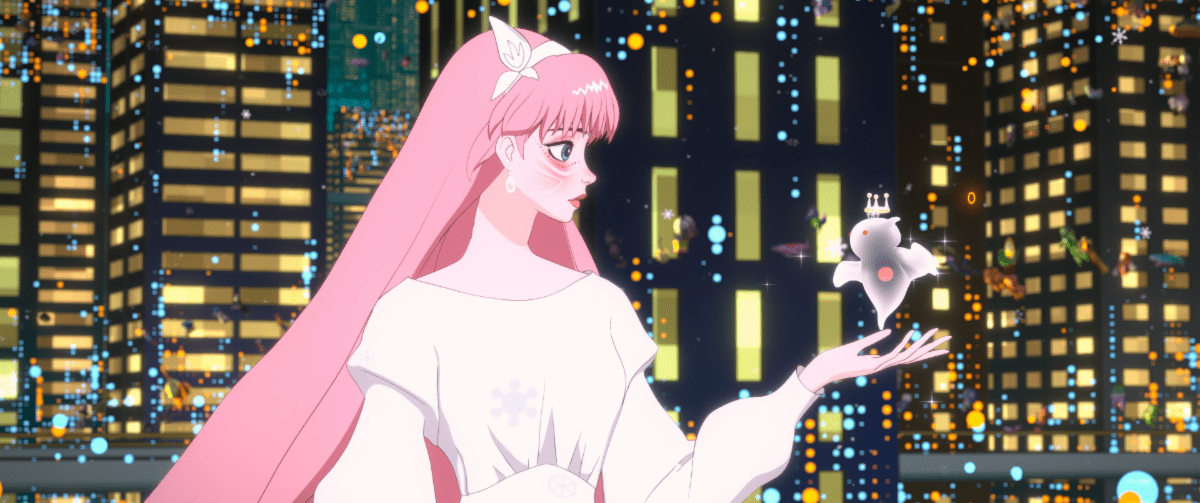 Mamoru Hosoda—known for acclaimed works such as The Girl Who Leapt Through Time, Summer Wars, Wolf Children, Boy and the Beast, and Mirai—is back with another hit, and BELLE now has a date for more theaters outside of Japan. English distributor GKIDS announced further plans for its upcoming release in the United States, which has the film premiering in theaters nationwide on January 14, 2022.
To mark the occasion, GKIDS shared a pair of new teasers to get everyone excited for the spectacle BELLE has in store.
BELLE first premiered in Japan on July 16, and has gone on to become Mamoru Hosoda's highest-grossing film to date. Here's the official synopsis:
From the celebrated Academy Award®-nominated director Mamoru Hosoda and Studio Chizu, creators of Mirai, Wolf Children, Summer Wars, and more, comes a fantastical, heartfelt story of growing up in the age of social media.
Suzu is a shy, everyday high school student living in a rural village. For years, she has only been a shadow of herself. But when she enters "U", a massive virtual world, she escapes into her online persona as Belle, a gorgeous and globally-beloved singer. One day, her concert is interrupted by a monstrous creature chased by vigilantes. As their hunt escalates, Suzu embarks on an emotional and epic quest to uncover the identity of this mysterious "beast" and to discover her true self in a world where you can be anyone.
Source: Press release