Put on This Wholesome Anime Playlist if You're Having a Sick Day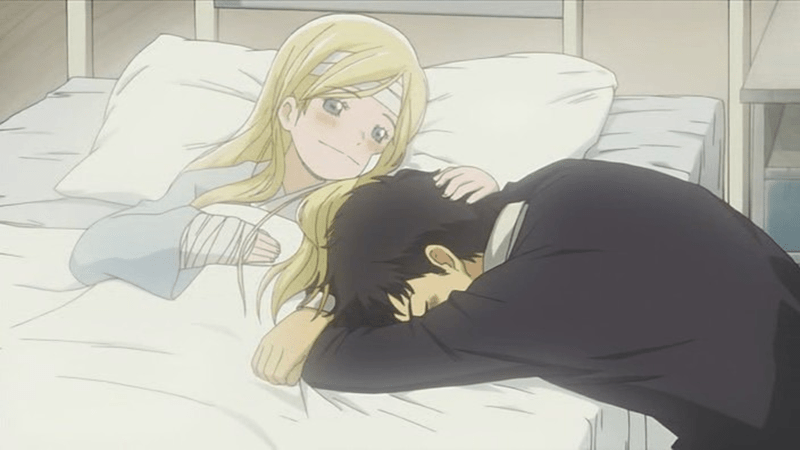 It's autumn, and you know what that means: we're gonna get sick with something. If you're laid up at home trying to make yourself get some quality rest between bowls of chicken soup, it's easy to get bored. Fortunately, our anime playlist will cure at least that part of your sick day.
We've loaded this list up with chill, fun titles. There are shows you can get invested in and shows you can snooze through. The best part: they're all free to watch! So let's get started:
Pastel Yumi, the Magic Idol
We're kicking off this anime playlist with some gentle medicine. Pastel Yumi, the Magic Idol hails from Pierrot's classic catalog of magical girl anime, following on from series like Creamy Mami and Magical Emi. Like other pre-Sailor Moon magical girls, Yumi doesn't fight monsters every week. Instead, she uses her gift to help others with day-to-day problems.
Yumi's special power is art-based. When she draws something in the air with her magic pen, it becomes real. The 25-episode series is a sweet watch without too much emotional commitment. Just like a warm blanket.
Samurai Pizza Cats
If your day-to-day anime playlist needs some classic cartoon goodness, we can oblige. What Japan knew as Ninja Kyatto Teyandee, we received as Samurai Pizza Cats. This 1990s after-school mainstay is a very loosely adaptation, thanks (as the story goes) to missing scripts when it came time to write the dub. But the result became an indelible part of many childhoods.
If you believe laughter is the best medicine, this is a great one for the watchlist. Also, if you're napping a lot and don't want something plot-heavy, this is a top choice. The adventures of Speedy Cerviche and the rest of the team don't need your undivided attention. Take that nap and leave this playing. You'll always be at least as on top of the story as the dub staff was.
Honey and Clover
Feeling better? Want something slightly more substantial for your get-well anime playlist? Time to add some Honey and Clover. There's a lot more drama per episode in this art college romance, which follows Yuuta Takemoto and friends through their ever-changing love geometry.
Based on the manga by March Comes in Like a Lion creator Chika Umino, Honey and Clover has a comforting feeling, even at its saddest. It's cozy but still emotional: a perfect capstone for your sick day.
Back on your feet? Get invigorated with these action-packed anime!