Animators Share Insight into BEASTARS, BELLE 3D Models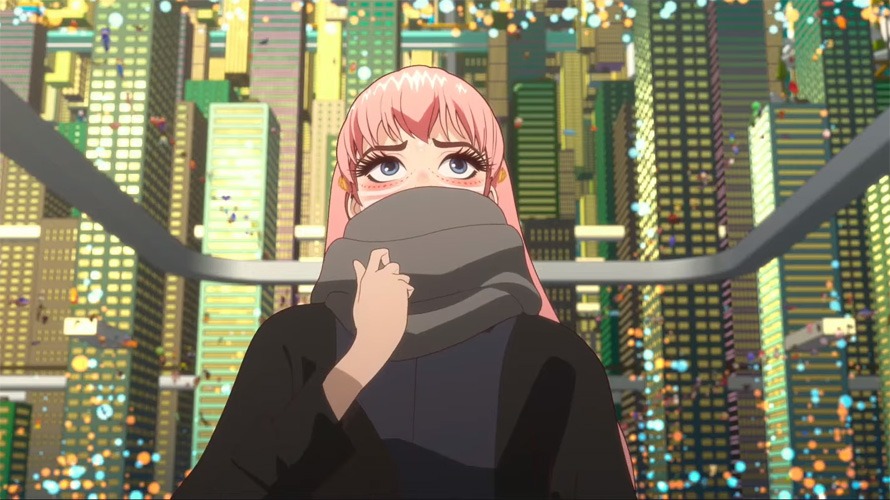 CG animator Austin Hardwicke was impressed by BELLE's 3D model for the avatar of the main character and shared it on Twitter.
Seeing the response to this go viral, animation studio Orange decided to share their own imagery and insight.
Orange further explained:
"Rabbits are the only characters with automorph in BEASTARS since other characters such as wolf and deer have muzzles that contains deeper three dimensional information.

We call this Automorph, a tool/technique used to maintain continuous look of a character from various camera angle. Left window is showing just the 3D model, automatically morphing depending on the camera angle change. Right window is showing the view from the camera.

By maintaining continuity in character's appearance here, we maintain naturalness of the character. Changing frequently appearing character's 3D model for every shot creates too much effort for the animators, a tools such as this is developed to automatically morph the model."
Hardwicke's original tweet also got an interview with BELLE's CG animators trending. This interview was originally published last summer. In it, character modeler Chiaki Watanabe commented, "There are frontal face and side profile face designs. It was tricky to put these designs together into a three-dimensional shape and we had a hard time with that. When you add as much stereoscopic effect to the frontal face as you would to the side profile face you get too much shadow, and if you have as much of the white of the eye showing in the mid-profile face as you would in side profile face, it does not look as pretty. In the end, we prepared frontal, mid-profile and side profile face models. They were then reflected into the face rig. With regards to looks, we paid attention to detailed adjustments, such as the include/exclude line option, to make sure that the impression of illustrations does not get lost when setting. We used V-Ray Toon to draw lines."
Source: ANN
____
Danica Davidson is the author of the bestselling Manga Art for Beginners with artist Melanie Westin, and its sequel, Manga Art for Intermediates, with professional Japanese mangaka Rena Saiya. Check out her other comics and books at www.danicadavidson.com.