World Trigger 3rd Season Visual Has Yuuma and Hyuse Fighting Side by Side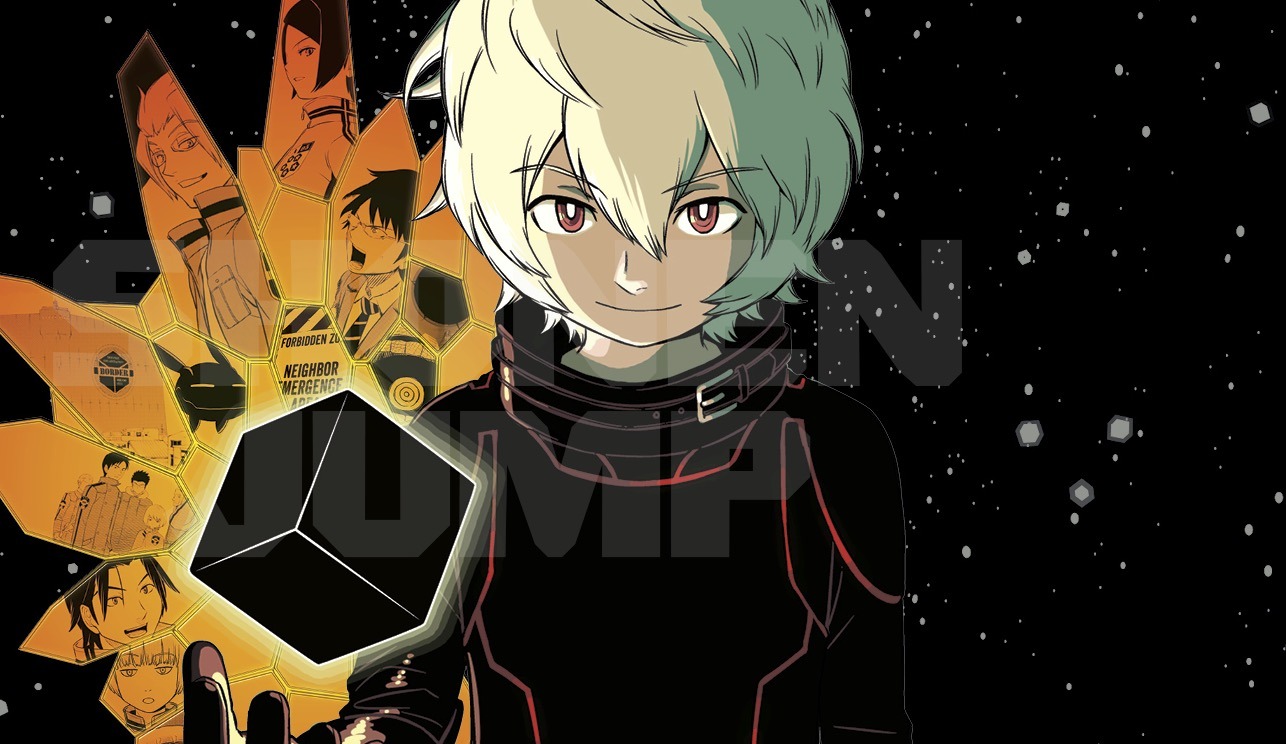 The anime adaptation of Daisuke Ashihara's manga continues when World Trigger 3rd Season premieres this October, and a new visual is here to tease the action to come. The latest shows Yuuma Kuga fighting alongside Hyuse, setting the stage for the exciting team-up between two characters who were previously enemies.
There's also a special program on the way for World Trigger 3rd Season, with the live stream set for Toei Animation's YouTube channel on August 15 starting at 1:30am Pacific Time. The main voice cast members—including Tomo Muranaka (Yuuma Kuga), Yuki Kaji (Osamu Mikumo), Nao Tamura (Chika Amatori), and Nobunaga Shimazaki (Hyuse)—will be on hand along with composer Kenji Kawai for the occasion. An "important announcement" is planned along with the latest info for World Trigger 3rd Season.
Here's the new teaser visual:
Series director Morio Hatano commented on the news:
We have been working day and night with the staff to extract the deep appeal of World Trigger, such as the group battles involving elaborate strategies, the young people who grow up in these battles, and their respective thoughts, to the fullest extent. We hope to create a work that will exceed the expectations of World Trigger fans and make them want to watch it over and over again, so we appreciated your continued support.
The World Trigger manga first kicked off in the pages of Weekly Shonen Jump back in 2013, where it ran until November 2018, after which it moved over to Jump Square magazine. VIZ Media publishes the manga in English and describes it:
Earth is under constant threat from Neighbors, invincible monsters from another dimension that destroy our way of life. At least we have the elite warriors of Border, who co-opt alien technology to fight back!
Our hero Osamu Mikumo may not be the best agent, but he'll do whatever it takes to defend life on Earth as we know it.
When Osamu meets a feisty humanoid Neighbor named Yuma, everything that he thinks is right is turned on its head. Can the two natural enemies ever become friends?
Via Crunchyroll