Chika Amatori Featured in Latest World Trigger Season 3 Visual
The third season of the World Trigger anime, based on the Shonen Jump manga of the same name by Daisuke Ashihara, is currently streaming, but that hasn't stopped new visuals from surfacing. The latest in a series of character-centric visuals puts the spotlight on Chika Amatori from Tamakoma Second.
Check it out below, and look for new episodes of World Trigger to make their way to Crunchyroll each week.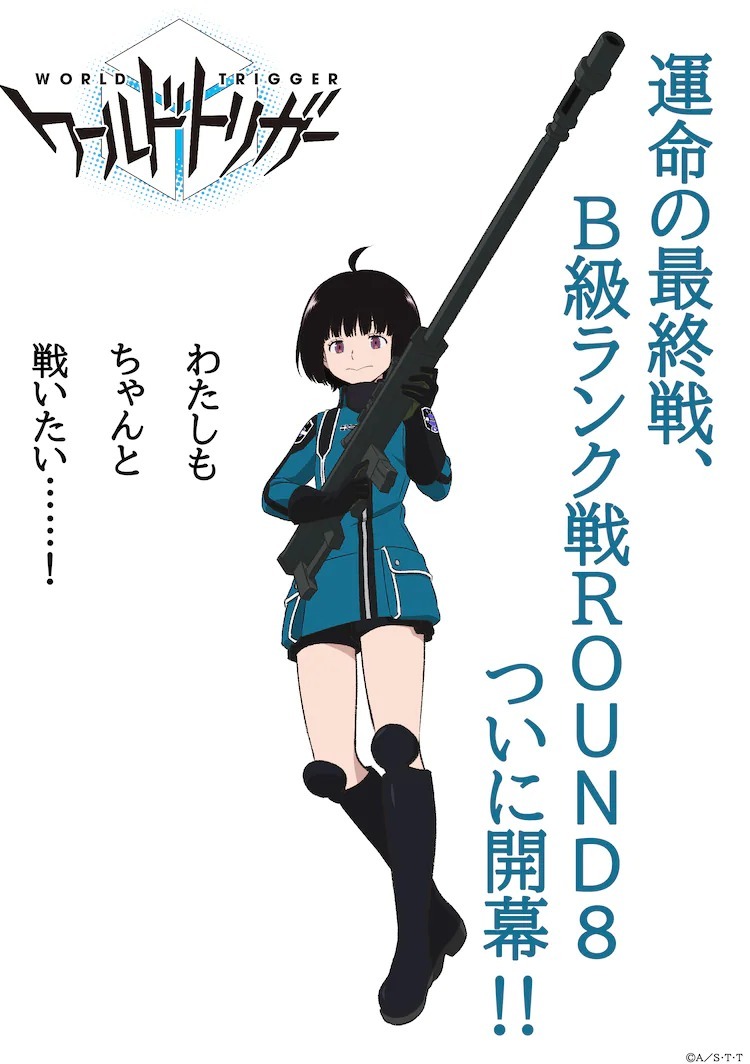 Crunchyroll streamed the first 73-episode season of World Trigger, as well as the second and the current third. Here's the official synopsis:
One day, a gate to another world opened in Mikado City. Invaders from another dimension, referred to thereafter as Neighbors, overran the area around the gate, leaving the city gripped by fear. However, a mysterious group suddenly appeared and repelled the Neighbors. This Border Defense Agency independently researches Neighbor technology and fights to protect this world. In a short time, they managed to build an enormous base and prepare a defensive system against the Neighbors. it's been four years since then
Via Comic Natalie