Witch Hat Atelier Manga Lands Anime Adaptation
Witch Hat Atelier, the manga this very magazine described as "clever and enjoyable," is getting an anime adaptation.
A piece of key art and a teaser video were unveiled to celebrate the news. Kamome Shirahama, the author of Witch Hat Atelier, also released a piece of art to mark the occasion.
Here's how Kodansha Comics describes the manga, which kicked off back in 2016 and is still running:
In a world where everyone takes wonders like magic spells and dragons for granted, Coco is a girl with a simple dream: She wants to be a witch. But everybody knows magicians are born, not made, and Coco was not born with a gift for magic.
Resigned to her un-magical life, Coco is about to give up on her dream to become a witch…until the day she meets Qifrey, a mysterious, traveling magician. After secretly seeing Qifrey perform magic in a way she's never seen before, Coco soon learns what everybody "knows" might not be the truth, and discovers that her magical dream may not be as far away as it may seem…
And here's our very positive review! Looking forward to seeing Kamome Shirahama's Witch Hat Atelier in anime form.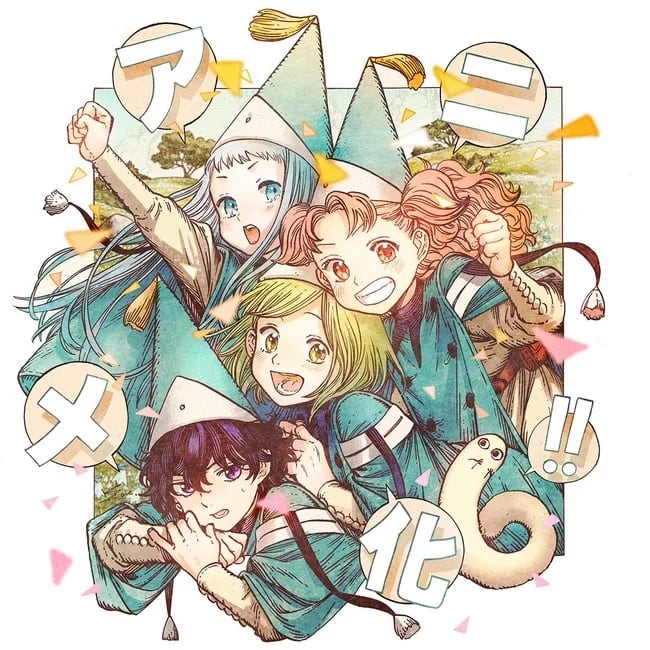 Source: ANN