Twittering Birds Never Fly Wins Big at the 13th Annual BL Awards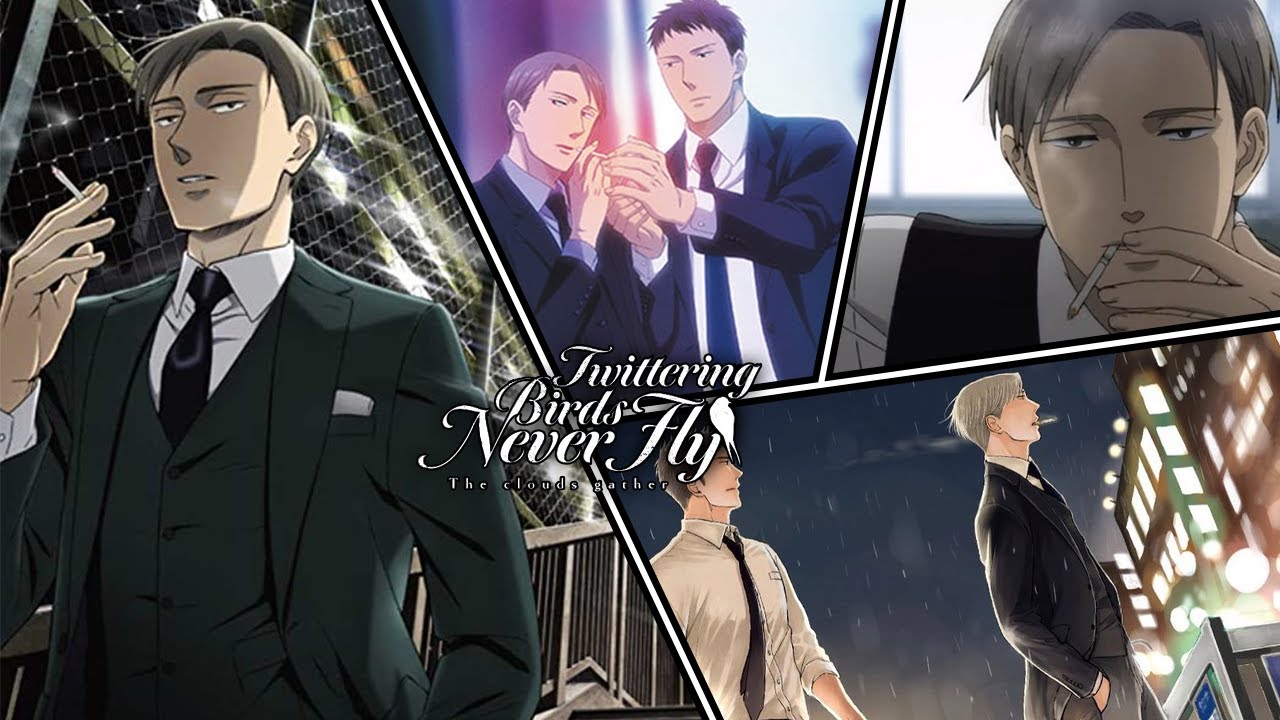 The fans have spoken! The Japanese BL site Chil-Chil revealed the winners of its 13th annual BL Awards, based on voting through its site.
The Best Series award goes to Twittering Birds Never Fly by Kou Yoneda, which is published in America through Digital Manga Publishing.
The Best Comic award goes to Lullaby of the Dawn by Ichika Yuno, which is available in America through the digital platform MangaPlaza.
The Best Next Generation award (meaning for a new creator) goes to Shota x Oni by Miyuki Nakayama.
The Best Deep award (meaning a work that shines for its individuality) goes to Happy of the End by Ogeretsu Tanaka.
The Best Erotic award goes to Boku no Tsugai wa Thoroughbred Omega by Licca Arata.
The Best Novel goes to Interlude: Utsukushii Kare Bangaihen-shū (translated as Interlude: My Beautiful Man Side Story Collection) by Yuu Nagira and Ricaco Kasai.
The Best BL CD award goes to both Yūki Ono and Sōma Saitō's for their performances in Nikurashii Kare Utsukushii Kare 2 (translated as Detestable Man, Beautiful Man 2).
The Best BL CD voice actor award goes to just the aforementioned Sōma Saitō.
The Best Cover Design award goes to Hadashi no Tenshi (translated as Barefoot Angel), which was designed by Ito Nonomiya.
The Best Seme Character award goes to Taira Kazunari from Interlude: Utsukushii Kare Bangaihen-shū. And, fittingly, the Best Uke Character goes to Kan Kiyoi from Interlude: Utsukushii Kare Bangaihen-shū.
And last but not least, the Best Video award goes to the live-action drama Utsukushii Kare (translated as My Beautiful Man).
Digital Manga Publishing has most recently released the sixth volume of Twittering Birds Never Fly, and gave this description of it:
"Yashiro and Doumeki have finally crossed the line that they protected for so long.
Doumeki confronts the fact that Yashiro is irreplaceable to him, while Yashiro confronts the true nature of his feelings for Doumeki, as well as that of the contradiction that has shaped him.
Because he values him, he can't let him go.
Because he values him, he will part with him.
With his dispute with Hirata pressing in, Yashiro leaves Doumeki and attempts to settle matters himself…

What will be the outcome of this life-or-death conflict?
What of Yashiro and Doumeki's relationship?
New turbulence unfolds!"
Source: ANN
____
Danica Davidson is the author of the bestselling Manga Art for Beginners with artist Melanie Westin. She is also the author of its upcoming sequel, Manga Art for Everyone, and the first-of-its-kind manga chalk book Chalk Art Manga, both illustrated by professional Japanese mangaka Rena Saiya. Check out her other comics and books at www.danicadavidson.com.